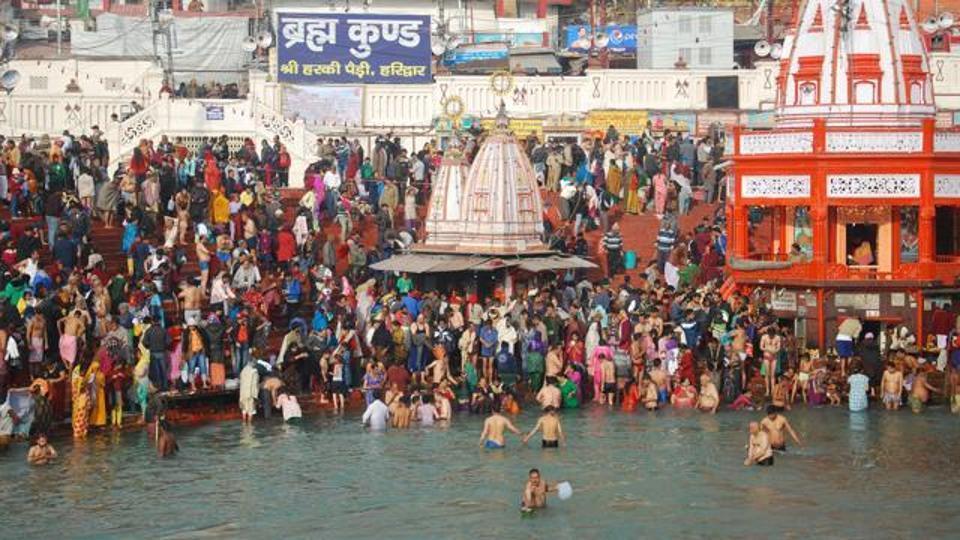 HARIDWAR, INDIA, March 30, 2017 (Hindustan Times): The Uttarakhand high court on Thursday told the state pollution control board to seal hotels, ashrams and industrial units in Haridwar for polluting the Ganga by discharging untreated waste into the river. The order, which came two days after a mining ban in the hill state, would hit 700 of the 1,400 hotels in the holy Hindu city visited by thousands of pilgrims everyday, officials said.
"The court has given us three months time to comply with the order. A fresh survey will be conducted to identify the erring establishments," pollution board secretary Vinod Singhal told HT. Hearing a public interest litigation against hotels dirtying the Ganga and hindering the Clean Ganga Mission, the court pulled up the pollution board for not following its order to shut down establishments discharging pollutants into the river.
Most of the hotels and ashrams that face uncertain future are those set up under the Sarai Act, 1867, which didn't require renewal of licence or the pollution board's permission. These establishments are yet to channelize effluents into sewage treatment plants. "We are ready to connect our establishments with sewage line but there is no facility of modern sewerage system in north Haridwar," said OP Jamdagni, a hotelier and district president of Haridwar Vyapar Mandal.
Source: http://www.hinduismtoday.com/blogs-news/hindu-press-international/high-court-orders-sealing-of-hotels–ashrams–factories-in-haridwar-for-polluting-ganga–/15657.html