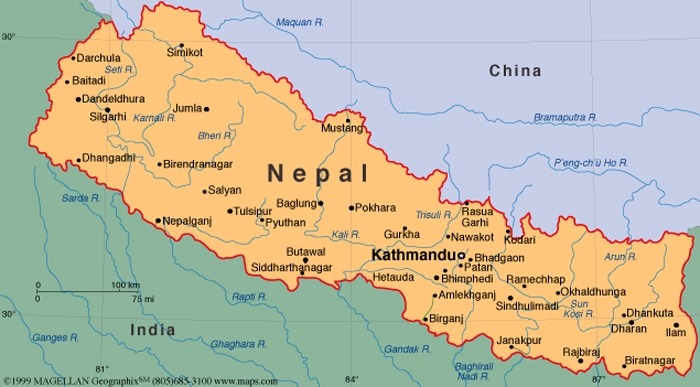 KATHMANDU, NOV 03 – Supporters of the Nepal Sanatan Hindu State Struggle Committee resumed relay hunger-strike on the Bhandrakali temple premises on Sunday, a week after being evicted from Shantibatika.
Around a dozen committee supporters led by Shreenivas Acharya resumed the protest demanding that Nepal be revived as a Hindu state in the presence of 24 Rastriya Prajatantra Party-Nepal (RPP-N) leaders, including party Chairman Kamal Thapa. The Hindu activists, who had been on relay hunger strike in Ratnapark's Shantibatika for six months, were evicted by police on October 25 at the behest of Kathmandu Metropolitan City. The only mainstream pro-Hindu party has been protesting the eviction, claiming it an attack on citizen's fundamental rights to protest peacefully.
The RPP-N had on Friday obstructed the House business in protest of Home Minister Bam Dev Gautam's claim "police used force after Acharya and his supporters behaved like Lord Shiva" hurling axes and sharp weapons at the security personnel upon being asked to leave the place. The party holds the view that Gautam's remarks had hurt the Hindu sentiment.
Meanwhile, a committee led by Nepali Congress leader Khum Bahadur Khadka has joined forces with the RPP-N in the struggle to pressure the government to reinstate Nepal as a Hindu state. At a corner meeting in Koteshwor on Sunday, the committee urged people to support for the cause. Besides Thapa and Khadka, former CPN-UML standing committee member Modnath Prashrit addressed the meet.