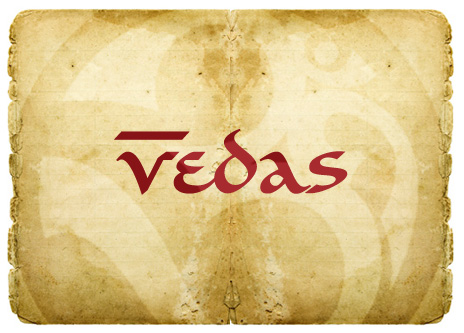 Author: 
Ramesh Ramachandran 
Publication: The Tribune 
Date: March 11, 2002 
URL: http://www.tribuneindia.com/2002/20020311/ncr1.htm
He's a man in search of his Indian roots. After his ancestors left  Indian shores for Thailand centuries ago, he is back `home' on a  mission. To find a suitable place where children of Thai Brahmins  ("Brahmanas," he corrects) can learn ancient Vedic texts and  scriptures.
Attired in white with his lock of hair tied neatly behind in a bun,  Var Rajaguru Vamadeva Muni is a picture of serenity seated amidst  his aides and well-wishers. "I am here to scout for a suitable place  to send Brahmana children for pursuing Vedic studies. I want to send  Brahmana boys from Thailand so that they would learn more about  priest craft, philosophy, etc," he says while sharing the overriding  purpose of his visit. "The root of Thai Brahmanas," he says, "is in  south India, our ancestors come from that place, and having their  children study Vedic scriptures here would enable the younger  generation to go deep into their roots."
The Rajaguru (Royal Court Chief Brahmin) to King Bhumibal Atulyatej  of Thailand, Vamadeva Muni is the purveyor of all things religious,  as it were, for the Royal Family. The Rajaguru coronates the King in  a strictly Brahminical ceremony. Also, presides over the ploughing  ceremony when the land is tilled in the presence of the King. In  ancient days, says Var Rajaguru Vamadeva Muni, the plougher was  supposed to be King and tradition has it that the King chooses the  person who tills the land for the ceremony.
In India on a personal visit, the Rajaguru on Sunday met with Prime  Minister Atal Bihari Vajpayee. On his itinerary are meetings with  Union Minister of Home Affairs LK Advani and Union Human Resource  Development Minister Murli Manohar Joshi. During his stay in India,  the Rajaguru would also call on Shankaracharya of Kanchi Kamakoti  Peetham Jayendra Saraswati. His aides say visits to Tirupati,  Mahabalipuram, Trichy, Chidambaram, Rameshwaram and Thanjavur are  also planned.
Thais, says the Muni, practise Buddhism but it was not so in ancient  times when Hinduism flourished. Today the Hinduism "indigenised" by  the Thais has a Buddhist influence and that he attributes to  the "confluence of cultures." That Hinduism still holds a special  place in the religious and cultural history of that country, he  says, can be appreciated by the fact that ceremonies like the Tiru  Vempavai and Sankranti have survived centuries and are observed to  this day. While Tiru Vempavai, or the Mundan ceremony, is observed  for a fortnight every January, Sankranti is celebrated nationwide on  April 13 not only by the Brahmanas but by other sections of society.
Recalling his prior visits to India, the Rajaguru says the last time  he was here was at the invitation of Swami Lokeshananda Giriji  Maharaj, the Peethadheesh of Juna Akhara. "That was for the Kumbh  Mela thirteen years ago," he remembers fondly. Reminiscing about  his "umbilical cord" with mainland India, he says there is a lot to  be learnt from ancient Hindu traditions and beliefs. Prodded into  sharing his lineage, he says : "It is difficult to trace my ancestry  because there are few records," he says. "They came from south India  and settled in southern Thailand. I come from the province of  Pattalung and am the fourth generation of Rajagurus serving the  King.
He has a word of advice though for all. "Using religion for selfish  gains creates problems," says the Rajaguru, "On the contrary, if one  thinks religion is for the well-being of all then problems will be  solved." 
Cultural influence of India far widespread though the land that constitutes the nation was reduced continuously since 1930s by British and then Nehru led Congress party. Each had their own reasons to put down India, and promote their regimes, themselves broadcasting India became a nation only when they ushered imperial raj followed by license permit raj . So even freedom the timeless links of India will all nations and regions all around were not restored , stayed in abeyance . Only of late attempts are being made not only with above mentioned regions but also with ancient civilizations world wide, still present in Europe and Americas  are being made. Starting Nalanda University after 800 year gap was a good step in that direction, even though progress was disproportionate to money and time spent due to usual corruption and inefficiency. We hope with the new government in place since May 2014, sooner than later Nalanda will acquire its former glory. 
Korean language has close connections with Tamil. When Tamil princess was married Korean Prince, she introduced Tamil refining Korean .  
There is a debate going on whether Sanskrit and Chinese are 'congenial languages' together. Certainly congeniality was in force when Buddhism, before that Hinduism reached China , many Sanskrit texts, works got translated into Chinese enriching that language, much like what happened to Tamil. A combination of Sanskrit and Tamil is called nicely as Manipravala, a necklace of different gems. Only further research will yield philological affinity between ancient languages of India and China, i.e  Vedic language and Mandarin. Mandarin is a court language, the word Mandarian is said to be related Sanskrit Mantri. Mantri is an official, minister in royal court. 
There is however some traces of Hindu influence in ancient and medieval times in China, naturally spread of Buddhism possibly absorbed what remained of Hinduism in far flung areas like China, S E Asia. In these places both Buddhist and Hindu deities, like Ganesha or Saraswathi along with Buddha are worshiped.
Here is a brief note in this regard.