Tampa, Florida, USA (October 30, 2015): World Hindu News media services will be two years old on 14th Nov 2015, our publication would appreciate your note of appreciation for our media services. Whether you are a reader, an author or organization, in case your feel our media services has empowered your or your organization views, You can write few lines appreciating our work & can include a photo in the email attachment. World Hindu News will publish that under our letter category and transmit it to our readership in 200 countries. View from individuals, groups, organizations or Govt. agencies are welcome. Per Google Analytics World Hindu News Global Outreach Exceed 200 Countries: http://worldhindunews.com/2015092548454/per-google-analytics-world-hindu-news-global-outreach-exceed-200-countries
Below is one reference format, we recommend.
Email: publisher@worldhindunews.com
A Tagline

(or we can derive it from your content)
​   Example:.
   "Very timely initiative started for Hindus of this World"
A Brief Note (50 – 100 words):
   Example:
   Very timely initiative started for Hindus of this world. Hindus have been divided in so many sections that it has lost its meaning. We are all scared.Hindutva Hi
   Rashtritva Hai- we must feel it. Hinduism is a total way of life, not only religion. every Hindu must think about his cultural heritage and belongings.
   I offer myself for services of Hindus.
Name & Location (State, Country):

 
   Example:
   Dr. Raj Kapoor  
   Assam, India
Photo (Optional):

You can include a suitable real photo in your e-mail and we would be glad to publish it.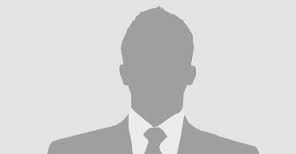 Bio Profile (Optional

)

: You can also include a small bio-profile of yours listing your designation or any volunteer work you did for Hinduism.
 E.g. Volunteer at XYZ Org., President at ABC forum etc. 
Your view will appear at World Hindu News – Letters Category
 Source: WHN Publishing OffIce