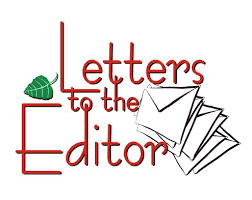 THE WHN MEDIA SERVICES AND THE NEWSLETTER IS ONE OF THE BEST THINGS THAT COULD HAPPEN TO HINDUS AND HINDUISM ALL OVER THE WORLD.
IT WAS NEED OF THE HOUR, IN EVERY SENSE OF THE WORD, ESPECIALLY IN VIEW OF WHAT IS HAPPENING ALL OVER THE WORLD, AND THE URGENT NEED TO STRENGTHEN HINDUISM AND WHAT IT STANDS FOR.
INFACT, AS A JOURNALIST AND TRAVEL WRITER, IT IS MY WISH THAT I CONTRIBUTE TO THE CAUSE AND THE MEDIA SERVICES AND NEWSLETTER IN A SOLID WAY.
THE COVERAGE IN THE NEWSLETTER IS WIDE.
ANY ROLE FOR ME IN WHN , PL DO LET ME KNOW.I LOOK FORWARD TO IT.
REGARDS AND BEST WISHES,
ANIL MATHUR
JOURNALIST/TRAVEL WRITER
from:

anil mathur

 

<xxxxnixxxx@xxxxxxxxxx.com>

to:

newsletter@worldhindunews.com


date:

Wed, Nov 4, 2015 at 8:27 PM

subject:

Re: Your Note On &quot;Why You Appreciate Our Work&quot; Will Be Our Valued Gift
---