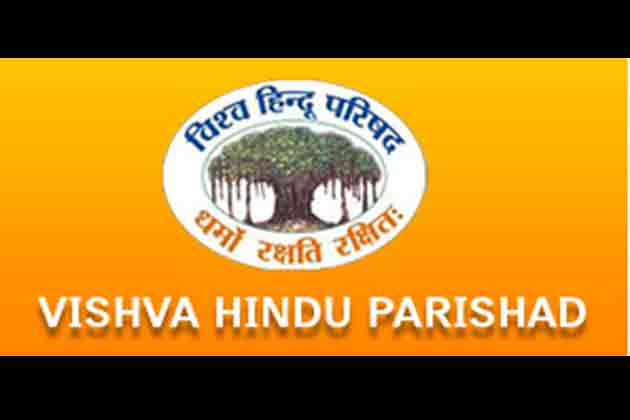 New Delhi : The Vishwa Hindu Parishad (VHP) on Friday said that the forensic report on meat from Akhlaq's home in Dadri, Uttar Pradesh, only exposes the double standards of "secular mafia" and the Samajwadi Party government in the state.
The international joint general secretary of VHP, Surendra Jain also lashed out at the likes of actors Aamir Khan and Shah Rukh Khan for maintaining "a mysterious silence" for last three days since the report was made public.
"This raises a question mark on their patriotism. They indulged in a senseless debate on intolerance only to serve their selfish motives," Jain told reporters here and demanded that these celebrities should tender apology "for what they have done if they have any sense of shame left".
A forensic lab in Mathura recently has claimed that the meat seized in the case from Akhlaq's house was actually beef.
"The Uttar Pradesh government had suppressed this report for eight months but now this criminal conspiracy stands exposed," Jain exposed.
The 52-year-old Akhlaq and his son Danish were dragged out of their home on September 28, 2015 and brutally assaulted by a mob, following rumours that they had slaughtered a cow.
Akhlaq later succumbed to his injuries and the incident has sparked off a major poliical row.
However, VHP leader Jain said the Akhilesh Yadav government of Uttar Pradesh "cannot get away" with a mere apology.
"He (Yadav) has falsely implicated the Hindus of Dadri and put them behind bars. He must withdraw the false cases against the Hindus and provide adequate compensation to the victims," he said.
Jain also said that there was a "conspiracy" to malign the Hindus by implicating them in false cases to suit the "selfish motives" of the secular brigade.
"This is nothing new," he alleged.
"Under the guise of 'saffron terrorism' a term coined by Sonia, Rahul and the pseudo-secular brigade, Hindu leaders and saints were falsely implicated and many of them put behind bars. Today, even this conspiracy also stands exposed," he claimed.