Last year, a number of Hindu temples banned the new £5 note after it emerged they contain the tallow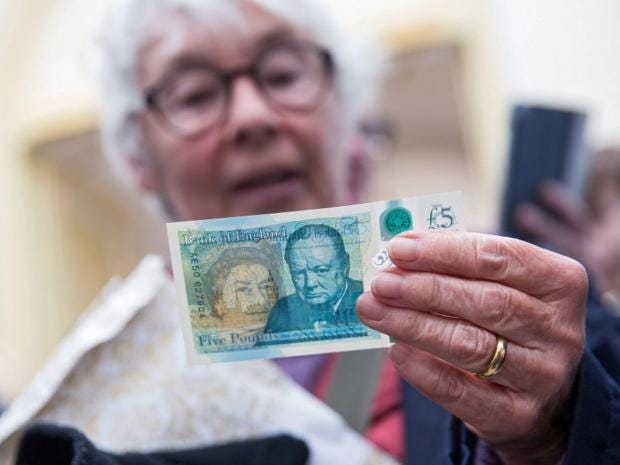 "The £5 note ceases to be a simple medium of exchange but becomes a medium for communicating pain and suffering and we would not want to come into contact with it," the organisation states.In a statement sent to the Independent, a spokesperson for the Vegan Society said it was "unfortunate" that the new £10, due to launch in September, will also contain tallow. However, it praised the Bank for being transparent in their response to what it considers an important in issue.
"We look forward to the consultation around the £20 note and hope that any future bank notes will be free from ingredients produced through harming animals. We hope that other companies will follow this positive example and review the use of animals in their products," the Vegan Society said. The new £20 note is expected to be launched in 2020.Since the banknotes were introduced into circulation in September last year, more than 120,000 people have signed a petition calling for the tallow to be removed.But the Bank refused to yield to pressure from protest group and on Wednesday said it will not pull any of the existing £5 notes from circulation and will print the £10 notes as planned.
It said that after careful consideration it has concluded "that it would be appropriate to keep the £5 polymer note in circulation and to issue the £10 polymer note as planned, in September".