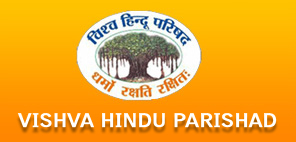 New Delhi : Buoyed by the BJP's impressive show in Maharashtra civic polls, VHP on Friday said Congress has become an 'Indian version of Muslim League' and warned that parties which do not follow Hindutva line will get "finished".
Interacting with media persons here, Vishwa Hindu Parishad (VHP) joint general secretary Surendra Jain also stressed that construction of Ram temple remains a "core issue" for the BJP and will be resolved by 2019. "These so-called secular parties raised questions over army's surgical strike, raised question over institutions of RBI and EC. But people have (by reposing faith in BJP in the polls) shown that those who are Hindutvavadi are nationalist," Jain told reporters.
"I think Congress is playing Muslim League's role now. They are donning that role of the League by making uncalled for allegations against a nationalist party favoured by people as it is seen in the polls. BJP is numero uno in Maharashtra," he added.
While the BJP has become number one party in Maharashtra, the Shiv Sena, which fought the elections against it, is positioned second, he added.
"A Hindutvavadi party is number one in Maharashtra. Which is the second party there now? One which claims to be Hindutvavadi, Congress and NCP are decimated. This shows parties championing Hindutva will only survive, others will get finished or isolated," he said.
Noting that the BJP 'should get majority in poll-bound Uttar Pradesh', Jain said Ram temple is the party's core issue and will be resolved by 2019.
Source: http://www.freepressjournal.in/india/congress-has-become-the-indian-version-of-muslim-league-vhp/1024959