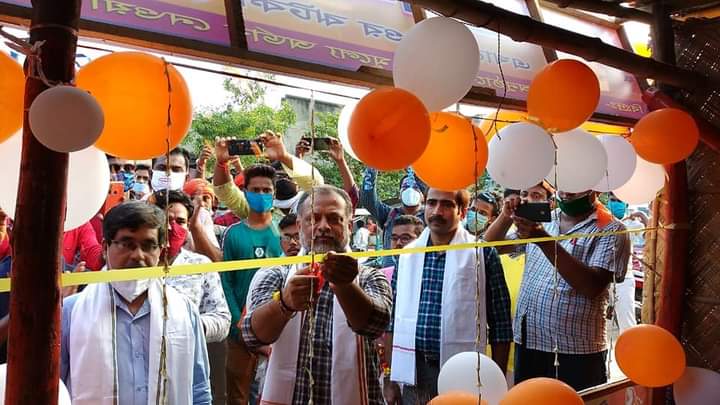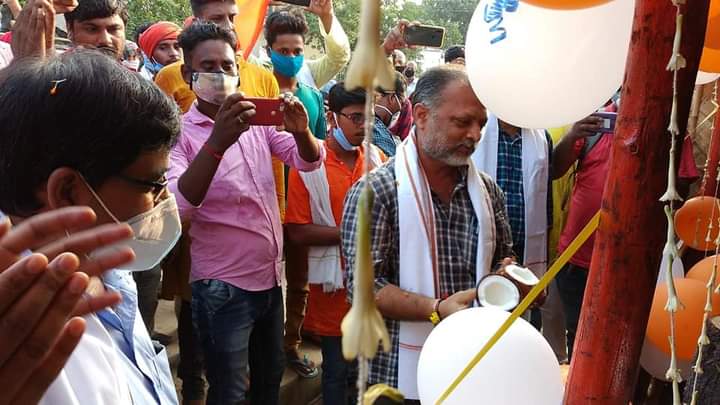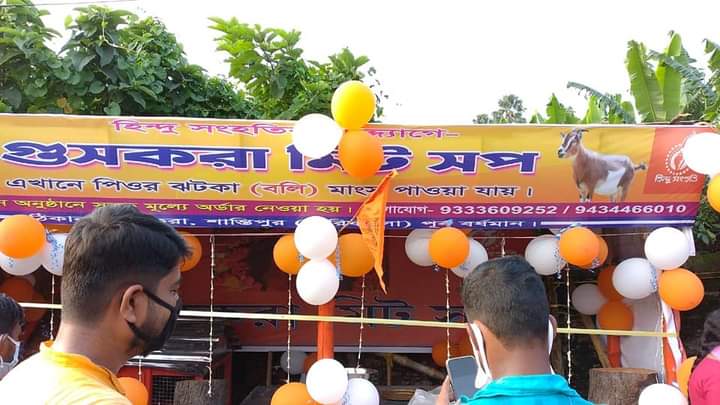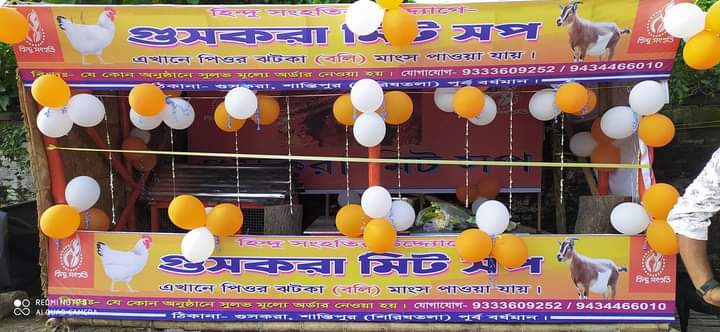 Hindu Samhati has started a "JHATKA" Meat shop named "Guskara Meat Shop" at Guskara town of Purba Bardhaman District, West Bengal. In West Bengal specially at the town the meat business has been run by local Muslims and they all sell Halal Meat as per the islamic laws.
So to counter "HALAL" in presence of the respected President of Hindu Samhati Shri Debtanu Bhattacharya, Respected General Secretary Shri Rajat Roy and Hindu Samhati activists Shri Dhrubajoti Bal & with the guidance of Shri Niloy Chongdar, (Hindu Samhati Bardhaman-Durgapur Divisional leader) Hindu Samhati has started "Guskara Meat Shop".
The local Hindus are so happy with this particular step and it can be said loudly that Hindu Samhati has broken the nexus of Muslim businessman and "HALA" meat at the town.
Source: Hindu Samhati