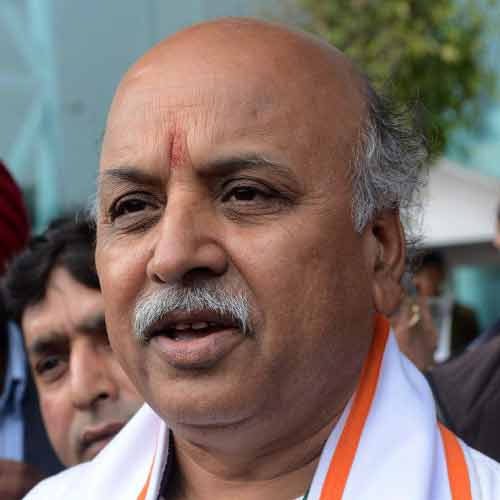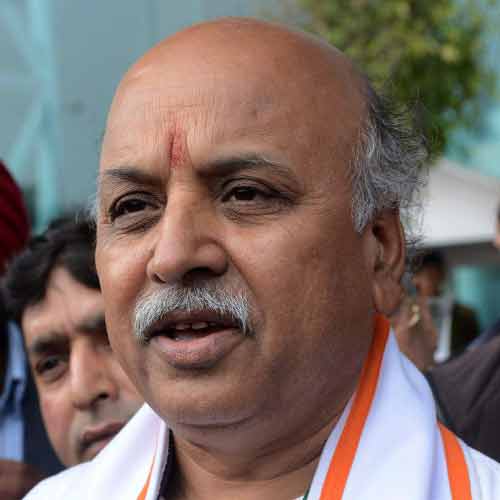 Bengaluru, Jan 17: "The way Jallikattu and cockfighting are banned in the country to stop the violence against animals, slaughtering of goats during Bakrid also should be stopped. Everyone should have the same laws," demanded Pravin Togadia the international working president of Vishwa Hindu parishad.
He was speaking to media persons after inaugurating a conference on Sri Ram temple construction at Vallabhbhai Patel hall in Bengaluru on Saturday, January 16.
"Vishwas Hindu parishad asks the government to take a decision to construct the Sri Ram temple and draft a law on its implementation. Sardar Vallabhbhai Patel had made the government take such a decision on the construction of Somnath temple," added Togadia.
"Our opponents were ruling the country in the past. But presently our own man 'Elder brother' Narendra Modi is in New Delhi. There is no question of confrontation with him. He will take a decision on government level and respect the feeling of Hindus," said Togadia.
"Because of the struggle and efforts of Vishwa Hindu parishad for the past three decades, our government is ruling the country. Now there is no need of fight or protest. The only weapon now we have is law. The present government will construct the temple with the help of law only." Togadia opined.
"Sri Ram temple is not an election issue. It is a matter of pride and faith of Hindus. Till the Uttar Pradesh elections are over, Vishwa Hindu Parishad does not take up the temple issue.'' said Togadia clarifying his position on using temple issue during elections.
"Secularism has become a term which is used as pro Jihadi and anti Hindu. There is no other meaning to this word. Secularism means protecting the Jihadi fundamentalists and humiliating Hindu activists." said Togadia replying to a question.