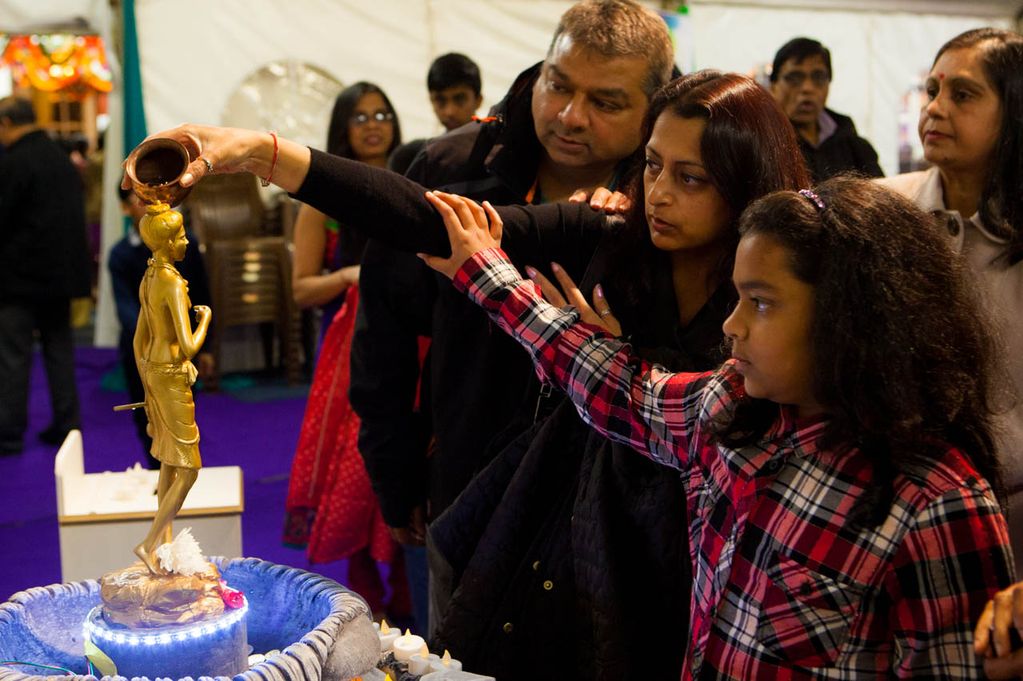 Diwali is an ancient festival that has been celebrated every autumn for thousands of years to symbolise the triumph of light over darkness and good over evil.
Also known as Deepavali and the Festival of Lights, it is observed on the new moon that starts the month of Kartika in the Hindu calendar.
In the Western/Gregorian calendar, it falls between mid-October and mid-November, and in 2014 is on Thursday, October 23.
The celebrations often begin on the two days before and carry on until two days after.
Before Diwali night, people clean their homes and offices. On the night itself, Hindus dress in their best clothes.
Lamps and candles are lit, fireworks are set off and there is a family feast and exchange of gifts.
Diwali is not a bank holiday in the UK but major public events are held in many towns and cities including Birmingham and Leicester. Some Indian businesses close early on Diwali.
So when is the Diwali event in Birmingham?
Birmingham City Council has announced that the city's Diwali Celebrations will be on Sunday, November 16, from 2pm to 7pm.
This year's Diwali event in Birmingham – held by the city council in partnership with the Hindu Council of Birmingham for more than 20 years – aims to be "one of the best and largest celebrations in the country," say organisers.
The event has been held at New Bingley Hall in Hockley Circus since 2012.
A spokesman said: "The New Bingley Hall will be transformed into a vibrant and colourful arena featuring a stage area where local artists will be presenting entertainment in the form of traditional dances, Bollywood songs, Bhangra etc.
"To keep the children entertained there will be a dedicated Kids Zone comprising face paintings, cartoon shows, mask making, games, competition and music and dance workshop.
"There will be plenty of stalls selling arts and crafts, toys and as part of the tradition, there will be fireworks display to be enjoyed by all."
The Diwali celebration is aimed at everyone and not just for Hindus. The Lord Mayor of Birmingham, local council members and community leaders plan to be in attendance.