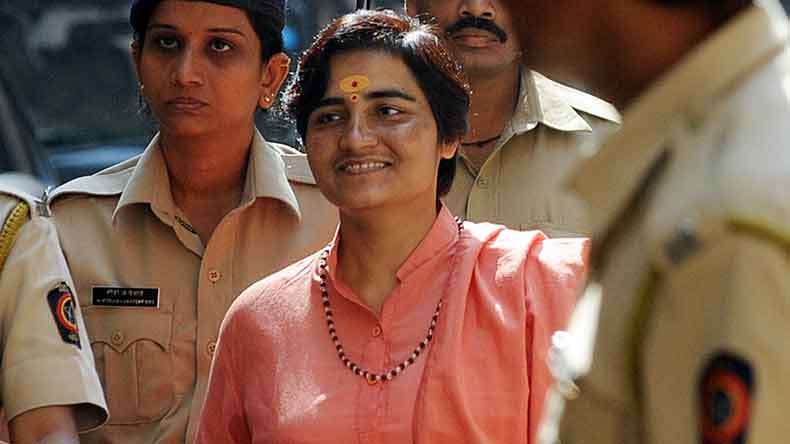 — By  | May 17, 2016 01:45 am
Mumbai : The concept of Hindu Rashtra does not amount to saffron terror, Shiv Sena chief Uddhav Thackeray said on Monday just as he expressed satisfaction over acquittal of Sadhvi Pradnya Singh from the Malegaon blast case.
"If standing by the truth and justice is being termed as pressure tactics, then how one should describe the way innocent people were trapped eight years back and the term saffron terror was coined?," Thackeray questioned in the editorial of the party mouth piece Saamana.
"We are happy that Sadhvi Pradnya is being released just as we are happy for 21 young Muslims who were released," the editorial said and expressed a possibility that the original perpetrators of the terror act "must have slipped to Pakistan".
"The ATS had carried out a bogus investigation and falsely implicated certain Hindu organisations for carrying out the Malegaon blasts. Sadhvi Pragya Singh, Lt Col Purohit and others who were implicated went through intense emotional and physical torture. These people can be believers of a Hindu Rashtra, but that does not make them saffron terrorists," the editorial said. It said that certain people instead of eliminating terrorism fanned by Muslim extremists with the help of Pakistan, chose to create an air of saffron terror in the country.
"The Congress government at the Centre and NCP government here did not understand that by doing so, we are only strengthening the hands of Pakistan. Whenever we asked them to hand over terrorists taking refuge there, they asked for Col Purohit," it said.
"Why would Hindus spread terror in their own country? The UPA government has committed a sin by framing these people and those who were involved in this sin should be eliminated from their roots," the Sena said.
 "Many people want India be converted to another Pakistan. Such people get support due to political reasons. This is treason," the editorial added.