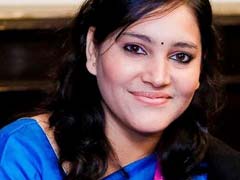 An English media journalist in India who appears to have visceral hatred for Mr. Modi has rightly made a hue and cry about online sexual threats against her.
Her abuser was kicked out of his job in the UAE and is to be deported back to India. The journalist has chosen to emerge as a champion for women rights ever since. She has also been, among others in her fraternity, indulging in propaganda describing UAE's legislation as an exemplary precedent.
In the aforementioned case, journalistic ethics were kept hostage. In her insatiable hunger to emerge as a hero and a feminist, the journalist chose to deliberately withhold crucial information with regards to the case which punished the perpetrator in the end. It has been alleged by some sections in the local media in the UAE that the legislation which evicted the online abuser from his job was not based on a feminist's appeal to protect the dignity of women, but a theocratic Islamic state shutting down a voice of dissent against Islam.
For my discussion in this article, I choose this incident as a base to talk about the larger issues surrounding online hatred, bullying, abuse, manipulation and violence, which demands more nuance and less noise.
It is dangerous, shameful, unprofessional and manipulative on the part of journalists of repute to erroneously conflate and confuse issues like feminism, in this case, with religious intolerance. Not only do they successfully dilute the ramifications of outrage that must accompany violence against women, they also ensure that issues of religious intolerance are drowned and dismissed in a cacophony of mutual incitement to slur and abuse. While I most obviously dissociate from this manipulative act of concealing comprehensive information by a fellow media person, I unequivocally denounce any act of violence – verbal included.
This brings me to address another suppressed issue. It is an indisputable fact that online debate in social media is sharply divided across opposing political camps. Unfortunate as it is, you are either on the side of political dispensations, or are against the espoused views by overenthusiastic political representatives. This phenomenon cuts across party lines. There has been a merciless murder of nuance and, in effect, democracy. It works both ways. If you oppose a government policy, you are an anti-national, and if you support any positive move, you are deemed a bhakt.
English-speaking, articulate, Anglophile journalistic brands on Twitter often dismiss dissent against themselves with labels like "Internet Hindus" and "Modi bhakts" when called out on misreported facts and beguiling intentions. These journalists do not just spew verbal venom against those who express concerns over politically biased reportage that informs their career spans, they also ensure that voices which question are silenced and blocked.
On the other hand, there are self-appointed certifying agencies of nationalism on Twitter who judge the 140 characters on handles populating the social media on the basis of some unknown matrix of nationalism alert. The certifying agents allege, and in part, they are right, that media editors' guilds at large have been spewing an organised hate campaign, often rhetorical, against the new politics of the day. It is unfortunate that in this highly-charged atmosphere of political polarisation, violent threats from online abusers are met with epithets like "dumbass fuckwit eunuchs" from acclaimed authors and journalists who have come to gain an intellectual brand, thanks to their legitimization by mainstream TV studios and the established editors' guild in India.
It is a situation of a perfect fix. A few anonymous abusers become branded as trolls by media and "intellectuals" as ones who represent and define online hate culture. At the same time, acclaimed and articulate elites showering social media users with choicest abuses gain in stature by being invited on prime time shows. On the one hand, a leader following the hate handles – not retweeting or endorsing abusive content – is accused of encouraging violence. On the other hand, there is a subtle yet organized censorship to even discuss the journalist-editor-author-intellectual trolls who are verbally violent and subversive to the very idea of democracy.
It is impossible to miss the intellectual dishonesty in embracing a puritanical attitude on the one hand when it comes to dissenting against the government, but on the other, donning a vicious, abusive and verbally violent demeanour to shut down (often less than one's self's) voices of factual and ideological challenge in crass terminologies. We don't even know if the handles that outrage or instigate are a part of a larger political conspiracy, or represent a genuine outburst of marginalised issues, sharpened at the alters of anger and frustration over prolonged bouts of non-addressal by the clandestine combine of media editors' guild, academia and civil society.
We must not forget that a Bharat exists beyond our elite cocoons of privileged modes and spaces of articulation where there are real cases of abuse. In a make-belief world of social media, by resorting to hyper-victim mode, we endorse and initiate certain issues which may have scant bearing on the ground. We need not mention states like Kerala, our North Eastern states, West Bengal, etc. among others. These are states where issues of actual rapes are suppressed, issues of real cases of political lynching are obfuscated.
With liberal democratization of space, non-factual, emotional, rhetorical and ideological positions have been exposed to the realities of data, counter-emotions-rhetoric and contrarian ideologies cemented by democratic electoral mandates. Direct democracy in terms of access to someone as high in office as the Prime Minister of this country has taken away the aura and fake elitism of privileged access to Lutyens' seats of power. Today, leaders and even acclaimed media persons are just a tweet away for anyone – the elites and the "trolls".
Publicly active and engaged profiles must be open to being challenged and being humbled by factual or argumentative course corrections. A 15-minute panel discussion with five panelists and ideationally pompous moderator, or a 140-character tweet, cannot sharpen the vibrancy of democracy like India. The debates have to move beyond the AC rooms of India into the lanes and gullies of Bharat. And most importantly, however incorrect they may sound or read on the well-fed ideas of political correctness, issues need address, not violent or subtle suppression or clampdown or block and subsequent murder by non-availability.
(Shubhrastha is Assistant Editor of the India Foundation Journal and Political Consultant at the Office of BJP General Secretary Ram Madhav.)
Disclaimer: The opinions expressed within this article are the personal opinions of the author. The facts and opinions appearing in the article do not reflect the views of NDTV and NDTV does not assume any responsibility or liability for the same.