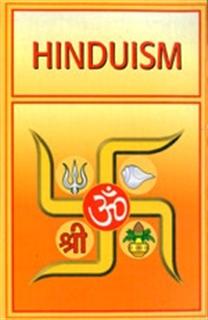 KARACHI: The Pakistan Hindu Seva, a welfare organisation which has been working for the rights of the minority Hindu community for the past seven years, on Wednesday spoke out against the demand for a separate electorate for the minority communities made by another Hindu organisation a day earlier.
Speaking at a press conference held at the Karachi Press Club, legal adviser to the PHS Amarnath Motumal, formerly associated with the Human Rights Commission of Pakistan (HRCP), said their organisation "strongly refuses to be a part of any individual campaign that works against the collective welfare of the Hindus in Pakistan."
He said the most persistent among the problems faced by the minorities in general and the Hindu community in particular was forced conversion of young girls. "As a community elder and lawyer, I have seen how courts are manipulated into giving a judgement that works more for the perpetrators than the victims. It is no exaggeration; the videos are still available online where gun-toting men are seen celebrating outside while a judgement for the case is being announced. These people know they will not be questioned, least of all convicted, for their crimes." When asked about the previous public cases of Rinkle Kumari and Dr Lata — both later announced that they had married of their own choice — Motumal said: "I'm not aware of where they are at the moment. What I do know, however, is that most girls are trafficked for monetary purposes after conversion."
He said that of the multiple cases of forced conversions, Lata was the one who 'genuinely' married the person she loved. A reporter pointed out a recent report of the HRCP, in which the panel had spoken to Rinkle who apparently lives in Ghotki and works as a teacher in a primary school.
The PHS representatives said they were unaware of the whereabouts of her and other girls who had converted. When another reporter asked him to give an "average" number of girls being converted in a month, Motumal said: "Ten to 15 girls are converted on a monthly basis."
He also pointed out that "most people who speak of the huge migration to India are exaggerating for their own purposes. There might be one or two cases of migration but Hindus are not leaving Pakistan in hordes. Most Pakistani Hindus go to India for spiritual purposes."