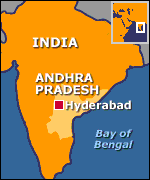 Expressing concern over Wednesday's violent clashes in Hyderabad, the radical Sikh organisation, Dal Khalsa, has appealed to the local leadership of both minority communities to ensure early resolution and frustrate the attempts by miscreants to escalate tensions.
In a statement, spokesperson Kanwar Pal Singh expressed grief over the loss of lives in the clashes reported from Kishanbagh after miscreants burnt a Nishan Sahib (religious flag) of the Sikh community.
Mr. Singh said that while the burning of the Nishan Sahib was condemnable, certain miscreants had resorted to spreading rumours over the social media to vitiate atmosphere. Mr. Singh alleged that certain miscreants associated with Hindu right-wing organisations were spreading rumours to create further animosity between the minority communities. According to the versions of some Sikhs of Hyderabad, he said, the propaganda was carried on social media that Muslims had attacked Sardars, angry over Sikhs supporting the BJP instead of voting for the Majlis-e-Ittehadul-Muslimeen.