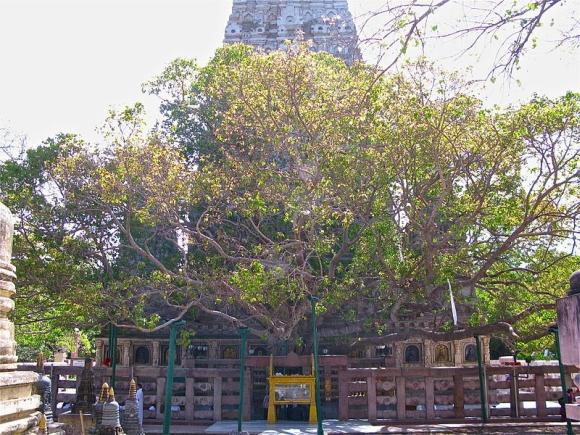 Buddhists and Hindus have joined hands demanding that Bihar's twin towns of Gaya and Bodh Gaya be declared vegetarian and a dry area.
The demand came from two quarters – the Mahabodhi Society of India and Vishnupad temple management.
Speaking of their demand, Sivali Thero, a Buddhist monk associated to MSI, said, "We have launched a campaign for the same."
He said, "Bodh Gaya was the place where Lord Buddha had attained enlightenment. This is the spot from where he preached non-violence towards any living being. Hence, in accordance with his teachings, we want Bodh Gaya to be made into a vegetarian zone.
A committee official Mahesh Lal Gupt added that even Gaya should be made a vegetarian and non-alcoholic zone, as it was the land or Lord Vishnu. "This is where thousands of Hindus come to perform rituals and ask for the salvation of souls."
He added, "Hence, we have decided to jointly put pressure on the state government to declare both towns as a vegetarian and dry zone."
Thero also added that both places should be declared holy land, as that would help in the overall development of the areas. "Bodh Gaya may be the birth place of Buddhism, but it is yet to develop on par with other world class tourist spots across the world. Similarly, Gaya also lacks basic infrastructure."
A few years ago, Hollywood star Richard Gere while visiting Bodh Gaya, too had supported the demand of Tibetans for Vegetarian Society to turn the area into a vegetarian zone. 
Tibetans for Vegetarian Society have been campaigning since 2006 asking people to abstain from buying, selling, or consuming any form of meat during the pilgrimage tour in the holy land. The society has been spreading awareness about the drive through pamphlets, posters, stickers and signature campaigns.