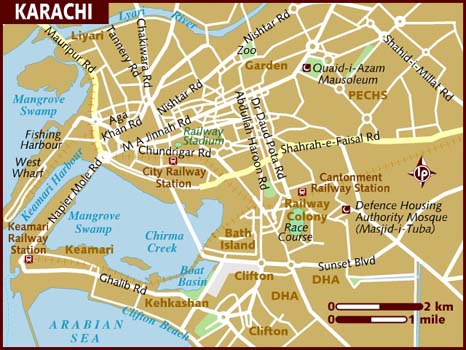 Though our governments never fail to disappoint when it comes to catching and bringing murderers to justice, a mildly positive gesture was on display on Wednesday when the Sindh government ordered to constitute a committee that will probe into the case of two Hindu brothers who were murdered in Umerkot almost two months ago.
The only eyewitness to the occurrence was their third brother who later on committed suicide. The incident, in which the victims were shot several times in an apparent robbery attempt, drew the attention of the public when Pakistan Tehreek-e-Insaaf (PTI) Member of the National Assembly (MNA) Lal Malhi and its Vice President Shah Mehmood Qureshi brought the issue to parliament. Not that parliament moved and did something productive, but the Sindh government did form a committee to probe into the matter.
Much to the victims' families disappointment and betrayal of public expectations, the committee came up with virtually nothing and not a single perpetrator was identified, let alone brought to justice. Thank God for those hundreds of people from the Hindu community who demonstrated in front of Karachi Press Club against these killings, and civil society and trade unionists who did not let the matter go unresolved and forced the government to look into the matter again immediately. Finally, Chief Minister Sindh Syed Qaim Ali Shah signed an agreement with a delegation consisting of several civil society activists and trade unionists to form a new committee under DIG Abdul Khaliq Shaikh that will inquire into the pending case and will submit its report within five days.
The kind of alienated and miserable life the minorities in Pakistan are living and the cruel disregard they receive from government officials hardly needs any proof that their plight is going unheard and unaddressed. It has become virtually a common practice for Hindu girls in Sindh being forcibly converted to Islam.
The Hindu community generally is targeted consistently and frequently. It is unsurprising that many of these alienated people have been forced to leave this country and go to neighbouring India. The condition of other religious minorities across the country is no different, where Sikhs, Christians and Ahmedis are being targeted. Belated though it may be, it is nevertheless a welcome sign that the Sindh government is not wholly desensitised and has lent an ear to the plight of these minorities. Hopefully sooner rather than later, it will now unveil the culprits behind this and bring them to justice.