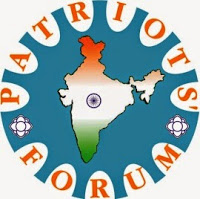 Attention: Shri Rajnath Singh
August 11, 2014

Manyabar Griha Mantriji,
Subject: Religious Break-up Of Population In Census-2011—Demand For Early Release
We are before you again on this subject after we had sent our first submission to you on July 7, 2014, (copy attached for ready reference).
Manyabar, it was understandable why the UPA government had held back these data on political consideration, especially in the context of the general elections to follow. But, we fail to appreciate why the present popular and people- friendly government is skirting this issue. Once the field survey has been over, it should not take time to compute the result in these days of computer technology. We, in this connection, recall how information on this religious break-up was unnecessarily delayed In 2001 also and ultimately, these figures were released minus the figures of the two critical States of Jammu-Kashmir and Assam.
Manyabar Grihamantriji, we hope there be no such game this time also. The members of the general public will have to be apprised of the facts, as revealed in the 2011 Census report. And, Sir, the sooner the better. The reality on the ground has to be faced and appreciated by all.
Manyabar, we wish to bring to your notice the plausible other side of the picture, which is scary indeed for the majority community. According to the Annual Year book of the Encyclopedia Britannica for the Year 2013, the percentage of Hindu and Sikh population in 2005 was 72.04% and 1.87%, respectively. The other details are all available in the earlier mail of July 7, 2014.
The interesting aspect is the figures quoted by the usually reliable Encyclopedia Britannica have not been, as far as we know, challenged. Manyabar Grihamantriji, this makes our submission for early release of the religious break-up of the population, as revealed in the Census of 2011, more necessary, at least for removing the doubts and confusion prevailing on this very critical issue.
Hoping to see the result of early action in the matter in the public domain,
Pronamante,
D.C. Nath
(President, Patriots' Forum)
(Former Spl. Director, IB)
9811995693
Copy to the Census Commissioner and Union Home Secretary to prove of help to Manyabar Grihamantriji. We had written to you earlier also.
D.C. Nath
​PLEASE FIND DOWNLOAD LINK FOR ATTACHED FILE BELOW:​
Source – Patriot forum
Disclaimer: The opinions expressed within this article are the personal opinions of the author. World Hindu News  is not responsible for the accuracy, completeness, suitability, or validity of any information on this article. All information is provided on an as-is basis. The information, facts or opinions appearing in the article do not reflect the views of 
World Hindu News and World Hindu News does not assume any responsibility or liability for the same.