PRESS STATEMENT                                                                                            20-10-2016
DEEPAVALI AID FOR SINGLE MOTHERS AND CHILDREN
Penang Hindu Association (PHA) has again livened and lightened up the poor under privileged and needy families who barely survive on hand to mouth basis by providing them with essentials for celebrating Deepavali In 2016.
To survive and to self sustain themselves and support the family  they even resorted  to send children to work by not sending children to school, where in some cases parents are medically boarded or disabled -OKU Certified. Lastly, we have hard core poor families burdened with OKU children. There are instances  of extremely poor and under privileged families with children  suffering in hunger without meals but solely surviving on biscuits and rice porridge. Some needy families not receiving welfare aid and some poor families are not able to pay their house rent, utilities, school bus fares
"Imagine a single mother with four children and earning just about RM600…how can they cope with the rising costs of necessities such as food, transport, house rental, fuel, school uniforms and stationeries and other utilities".  
Under the Deepavali program, about 120 children and adults were provided through  their own choice by selecting  special clothing such as Punjabi Suites, Sarees, Jippas and dresses at 6 Textiles Centre such as Anita aSarees Centre, Umayal Textiles, Welcome Trading Company, Punitha Textiles, Jagdish and Chennai Point located in Little India, Penang. 
 Further to complement their food necessities a parcel  consisting of  rice, dhall, cooking oil, milk powder, curry powder and other Provisions ,  murruku, savories, sweets etc. was handed to them.
Together with a Cash of RM 50.00 for pocket expenses.   Finally  all of them were treated with delicious vegetarian  lunch at the Penang Shridi Sai Baba Centre at 40, Queen Street, Penang.
Penang Hindu Association, wish to thank Maybank, Jaya Catering Sdn.Bhd, K.Gopal Krishan and all Donors who donated clothes, food, cash and goodies for the event. Once again our  highest regards and appreciation to all sponsors, individual donors who has donated towards this charity cause.
P.Murugiah                                                                                      
Deputy President Penang Hindu Association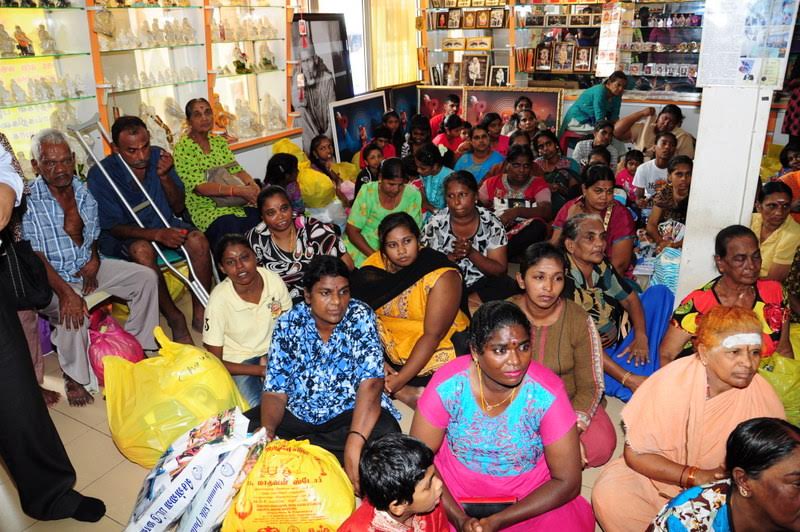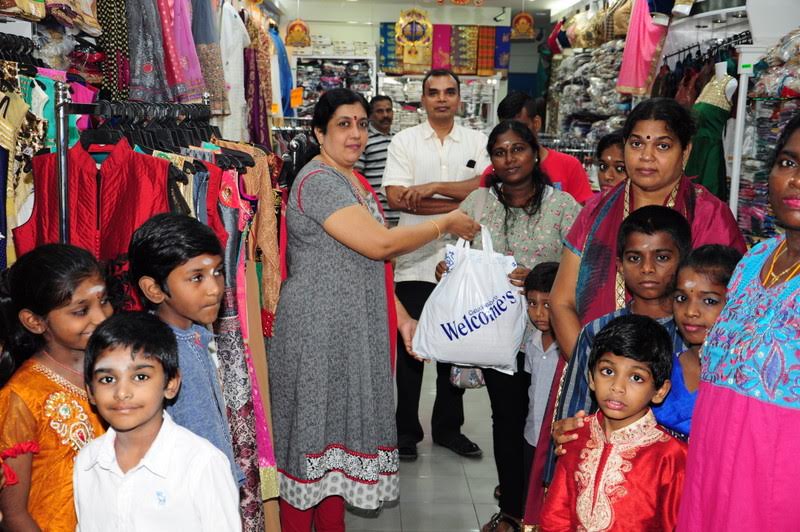 Source: World Hindu News (WHN)