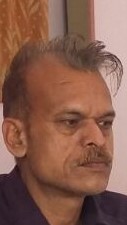 Who read about Mughal kings resorted to the extortion of  'Jiziya' from Hindus  and think it to be the things of past,  they perhaps know not  the woes of  Sikhs  living in Pakistan at present. Actually what happened is that once the Sikhs of Pakistan had their habitation in the far tribal regions close to the Afghanistan border. But  in the recent times the pressure from terror outfit, Tehrik-e-Taliban (TTP), to pay them Jizya( protection money) had begun to increase many folds. And, so also, their intervention in forcing upon them their mode of life had become an order of the day. This led most of the Sikhs migrated to Peshawar. (Times of India; Oct. 1 , 2020)  But unfortunately now it seems that the miseries of their old days are back to torment them again.
A popular  Unani doctor of Peshawar, Hakeem Satnam Singh; parliamentarian, Charanjit Singh; news anchor, Ravinder Singh; a Peshawar national assembly member, Soren Singh  – the  list is long. And list contain those Sikh victims who were killed in Pakistan in last few years. Yet this is not all.  Recently two more Sikh businessmen shot dead in broad day light in Khywar Pakhtoon state- a trouble-torn territory close to Afghanistan
                  Not to say, along with Christians and Hindus, Sikhs are none too safe in Pakistan. So much so that even their religious places, and the pontiffs appointed in them could not be held immune to Jihadists' terror. Last year only  a daughter of one granthi[priest] of the highest seat of reverence for Sikhs, Nanakana Sahib, was kidnaped by a Muslim youth. Having converted her into Islam, he then forcibly married her. And when the brother of the girl lodged the complaint in the police-station   the local Muslims grew so furious that they entered Gurudwara searching him, and even vandalised it in retaliation.
              The life in Afghanistan for Sikhs is no different either.   Ruled by Taliban, how unfavourable a place Afghanistan  had got to be for them  that world has seen within a few days of their ascent to power.  Taliban officers made no reservation in making intrusion into 'Karta Parvan Gurudwara'. Not only that they went to vendalize  the things  and hold captive the devotees there.
          The women had been the worst suffers there , most of all. So much so that many of them had to flee the country . Among them to  have  taken the refuge in India were Narinder Singh Khalsa and Anarkali Kaur Honaryar, who gained much limelight in media then. The pain of these females could be felt by the emotions of Anarkali Kaur Honaryar. 36 years old, Honaryar is a dentist, and was engaged vigorously with all courage for the rights of women living in highly patriarchal social system of the land. Because of her these works she earned  the glory of being first woman to have been elected as first non-Muslim parliamentarian. Progressive and democratic Afghanistan was her dream. She knew not that a day would come when she had to flee her country, leaving behind all once she owned. She says- "My dream is now shattered."
              Obviously Jihadists make no distinction when it comes to deal with all those  who fits not to their 'doctrine' of being a  Kafir ,  this must everybody learn . Present is there before our eyes, and history  has lot  to tale the chronology of events in the testimony of this .
---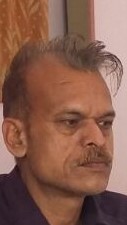 The author Rajesh Pathak is writing articles for the last 25 years. Hitvada, Free Press Journal, Times of India reader's blog, Eastern Chronicle Kolkata, Sentinel Assam, Organiser, Hans India, , Central Chronicle, Uday India, Swadesh, Navbharat are the newspapers where his articles are published. He is BE civil engineering; Diploma in Creative English Writing from IGNOU, Delhi.