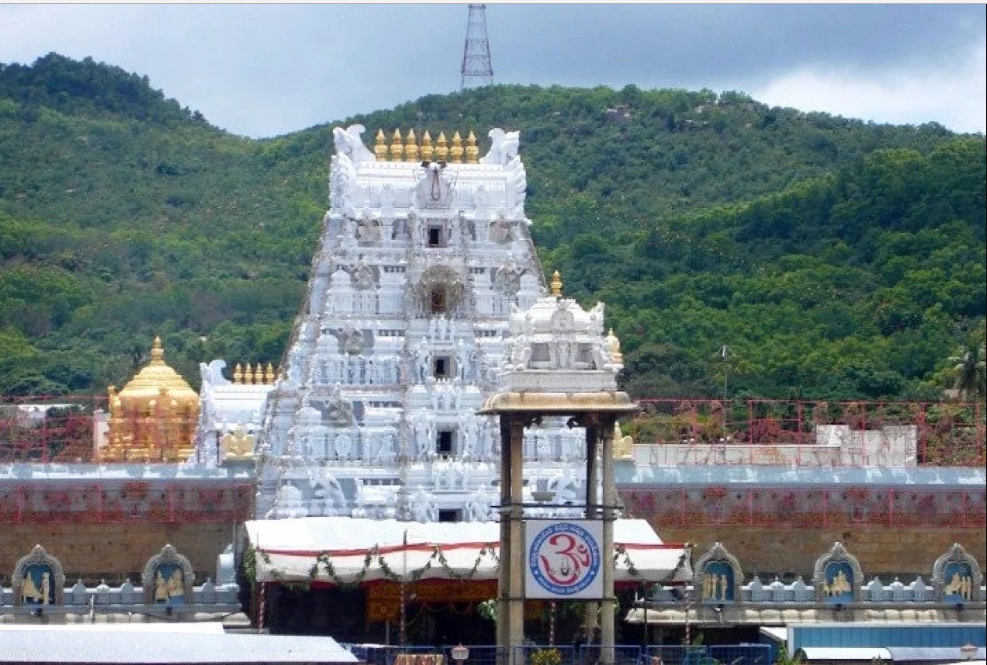 INDIA, May 24, 2018 (Swarajyamag by Shyam Krishnakumar): Outrage erupted at the Tirumala Tirupati Devasthanams(TTD), the autonomous body which manages the famous Tirupati Balaji temple when its head archaka (priest) AV Ramana Dikshitulu made stunning allegations of corruption and impropriety in the administration of the temple. The head priest alleged that priceless jewels, including those donated by the Vijayanagara king Krishnadevaraya, the Mysore Maharajas, the Chola and Pallava dynasties were missing. Damningly, he alleged that a rare pink diamond donated by the Mysore Maharaja, which the administration said was broken, has been found being auctioned at a Sotheby's sale. He also accused the TTD of violating the strictures of the agama shastras (ritual prescriptive texts) that govern the functioning of the Tirupati temple.
What happened next illustrates everything that is wrong with Hindu Temples being under state control. Instead of taking the allegations seriously, the administration hastily convened a meeting of the board of trustees and served retirement orders to Ramana Dikshitulu and three other head priests. This was done was by fixing the "retirement age" for temple priests as 65 years. Sources say that the decision was influenced by the State Endowment Department, which administers temples in Andhra Pradesh. While this may look like a relatively straightforward clash between the temple priests and the administration, with a dash of politics, the issue is far more complex. Across states, there have been multiple issues and challenges with the state takeover and administration of Hindu temples. At the root of this is the question of what a temple is and how and by whom should it be administered [and who decides how the income is spent].
A temple is commonly understood as a place of worship. However, this definition does not do justice to the deeper, more fundamental aspects of temples. At its core, a temple is a consecrated space, where a specific devata (Deity) has been enshrined in a Vigraha(murthi). The nature of stone used, the form and the mudras (hand gestures) of the Vigraha, the consecration process that is followed, the overall architecture of the temple and the daily puja procedures are all specifically aligned to invoke and sustain the presence of a specific devata. These processes are painstakingly described and governed by the agama shastras, which are considered to be authoritative. Thus in the Hindu worldview, a temple is not merely a place for congregational worship, nor are the murthis only symbolic of philosophical meanings. A temple is considered to be the extended body of the Devata. Even in law, the Deity is considered to be a legal entity to whom the temple property belongs.
Much more on this issue at "source" above.