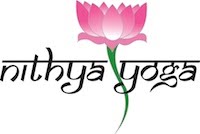 Nithyananda Yoga Foundation students participated in 7th anniversary celebrations for the Nithyananda Vedic Temple in Montclair, CA.
Montclair, CA (PRWEB) November 14, 2014
Nithyananda Vedic Temple (Montclair, CA), housing several of the largest deities in North America, celebrated its 7th anniversary with day-long festivities on November 9th. The temple marked this milestone by announcing a new name that honored its tradition as a center for spreading the science of enlightenment.
The temple was inspired and inaugurated by His Holiness Paramahamsa Nithyananda in 2007 as a space for enlightenment – a place for achieving inner peace, outer success and happiness in life. Since then, the temple has served the community exceptionally through many facets of the Hindu tradition (also called the Sanatana Hindu Dharma). It has been a vibrant center for teaching yoga and meditation, for worship services, for spreading culture and for educating adults, youth and children.
In the previous year alone, the temple conducted many meditation classes, in such locations as Long Beach, and in educational institutions like UCLA. The temple celebrated World Peace Day by conducting a meditation workshop with the theme "Inner Peace Leads to World Peace." The biggest accomplishment last year was in bringing the festival of Kumbh Mela to the United States, where people from all over North America came to Southern California to take a holy dip in consecrated waters from India. The temple has also participated and presented at the Hindu Temple Executives Conference held in Orlando, FL the past few years.
The day-long anniversary celebrations kicked off with a gratitude offering (Pada Puja) to the cosmos and the teacher (Guru) who teaches us the science of bliss. Visitors were treated to various cultural programs, including joyous singing of devotional songs (kirtans) and other festive dances and music.
H.H. Paramahamsa Nithyananda, in his anniversary message that was delivered live from his ashram in India, blessed the group of volunteers and devotees for their continuous service and dedication to the community, especially in making the temple flourish and in keeping practices of Hindu tradition available to all.