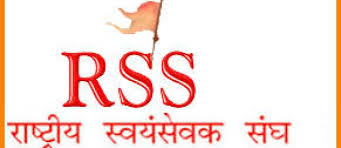 With Parliament approving the historic Land Boundary Agreement with Bangladesh, the Rashtriya Swayamsevak Sangh (RSS) has demanded that it should be followed up by sealing of borders to check illegal immigration from the eastern neighbour.
While welcoming the Indo-Bangladesh deal as "landmark", the RSS warned the Government of a "Jammu and Kashmir-like imbroglio on India's eastern border" if illegal immigration from Bangladesh is not checked.
"This landmark deal should be followed up with the illegal migration issue. Otherwise, in future, we will have to deal with another Jammu-Kashmir like imbroglio on the eastern border… Now with borders marked, it is time to address the issues pertaining to illegal immigration," an editorial in the latest edition of RSS mouthpiece "Organiser" said.
It made a case to stop "illegal immigration" on the grounds that it had altered the demography of the county and compromised national security.
"The illegal migration and subsequent changes in demography have resulted in vote bank considerations surpassing national security concerns," it says accusing both the previous Left government and the incumbent TMC dispensation led by Chief Minister Mamata Banerjee of not reining in the trend.
There are an estimated 1.5 crore illegal Bangladeshi immigrants in India, it alleged.
The RSS also voiced concern over "radicalisation" of Bangladesh saying, "Whether to curb radicalisation or go the Pakistani way are the options Bangladesh has to explore but India definitely should not bear repercussions of radicalised Bangladesh on Indian soil. "
The RSS spoke of Hindus migrating to India "in large numbers as refugees" and Muslims entering the neighbouring states as illegal migrants.
"This has been a bone of contention in Assam, to some extent in Meghalaya and largely in Paschim Banga. Since the communists took the baton of 'secular' politics in Bengal, they systematically nurtured their constituency on communal lines," it said, raising concerns on the "attacks on Hindus" in West Bengal.
"Hindus continue to face violence in almost all bordering districts of the state.
The incidents of blasts like Burdwan have serious security implications, with clear cross border implications.
In another article, the RSS said, "The 'secular' vote bank politics created by theCongress, nurtured by Communists and now encashed by Trinamool Congress, has accelerated the Islamic radicalism in Bengal.
"The Nadia riots have again highlighted the Hindu plight on the eastern border of India."