In the ever-growing Telegana-Andhra rivalry, a little-known temple is slated to undergo a mega renovation to counter India's richest temple Tirupathi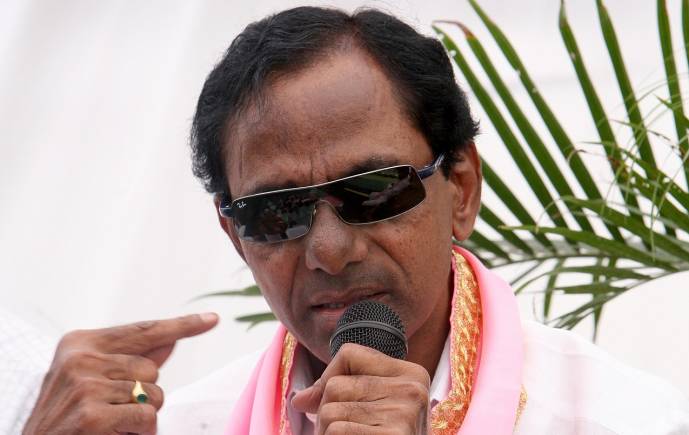 The K Chandrasekhar Rao government in Telangana has allotted Rs 1800 crore to develop Yadadri, a centuries-old hill temple, in a bid to build something on the lines of Tirumala's Tirupathi temple in the neighbouring state of Andhra Pradesh.
The temple that lies two hours away from Hyderabad is dedicated to Hindu lion God Narasimha and is set in a scenic locale surrounded by eight hills.
The reinforced agenda for the temple layout is to establish an 11-acre complex that will consist of seven domes. This will also include a 100-foot main dome, 1400 acre tourist facilities comprising cottages, multilevel parking, and housing for temple priests. The temple will be spread across nine hills.
A special purpose team has been set up, and it will deploy 500 sculptors. The first phase of the construction has been targeted to complete by May 2018 and the entire construction has been set to conclude by 2019.
The surrounding hills are being also developed and soon four-lane roads will be set for better connectivity.
In a Hindustan Times report, G Kishan Rao, the managing director of the project said that upon completion the Yadadri temple will be bigger than Tirupathi, and with better facilities.
After construction, the temple is expected to be having a footfall of 10,000 on a daily basis, with revenues of Rs 80-200 crores flowing in every year.
No mortar or bricks are being used in the construction, and only black granite stone will be used, in line with rulers of the Kakatiya dynasty there.
Even after that, it may still be a long run for Yadadri to match up to the level of Tirumala, that chimes in revenues of more than Rs 2,600 crore per year.
Telangana Congress secretary Dasoju Sravan in the report complained about the state government wasting money at public expense on religious projects, while simultaneously borrowing funds for developmental works.