DEHRADUN:  Rahul Gandhi completed a trek to the famous Kedarnath shrine in Uttarakhand today and told reporters  that he  walked the 16-km trail because he hopes his journey will help boost tourism in the state, which was ravaged by floods two years ago.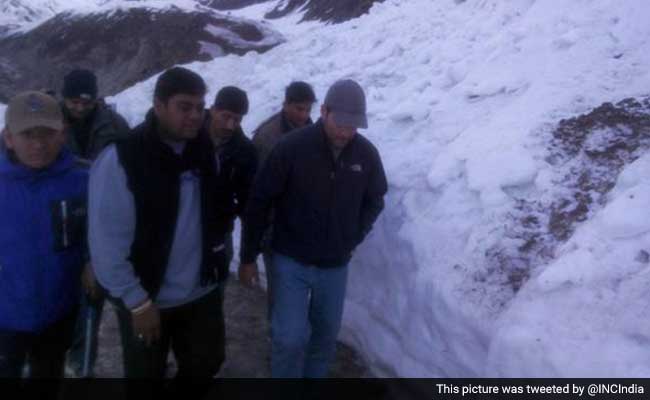 "I wanted to walk the distance as a tribute to the people who died in the tragedy in 2013 – if I had walked, that would have been disrespectful," said Mr Gandhi, adding, "also, I thought if people see me walking, they may also visit the state, there has been a sense of fear that has lingered after the tragedy. " He said he turned down the offer to use a government helicopter to fly to the temple, which opened today for pilgrims.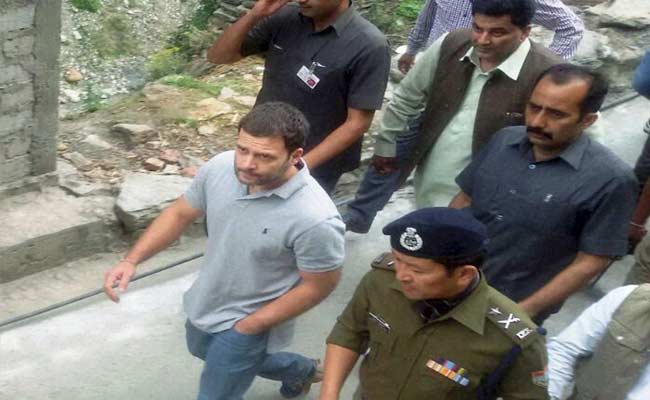 "I usually don't ask for anything when I visit a temple… but today, I felt a power at the shrine that was like a fire inside me," Mr Gandhi told reporters.
Mr Gandhi began his trek yesterday and spent the night at a government-run shelter, about 7 km from the temple which he visited this morning, accompanied by Chief Minister Harish Rawat. Uttarakhand is one of the few states where the Congress is in power; nearly 6000 people were killed in the rains and landslides that flooded the hilly state two years ago.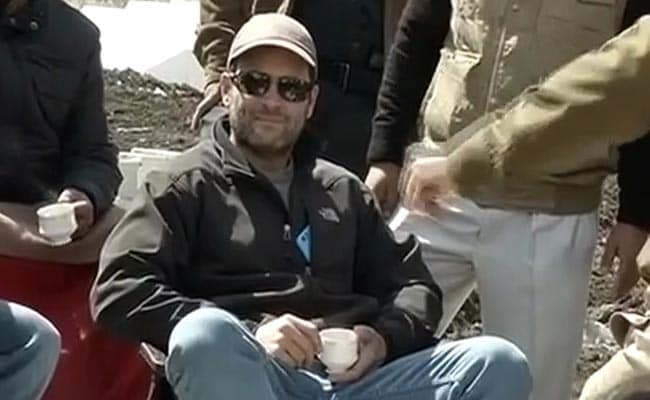 (Congress vice-president Rahul Gandhi stops for a tea break while on his way to Kedarnath shrine)
The 44-year-old Congress vice president recently returned to Parliament after a controversial leave of absence that lasted nearly two months. Since then, he has joined his mother and party chief  Sonia Gandhi on leading the Congress protests in and outside Parliament against the government's land reforms, which opposition parties like his describe as "anti-farmer."