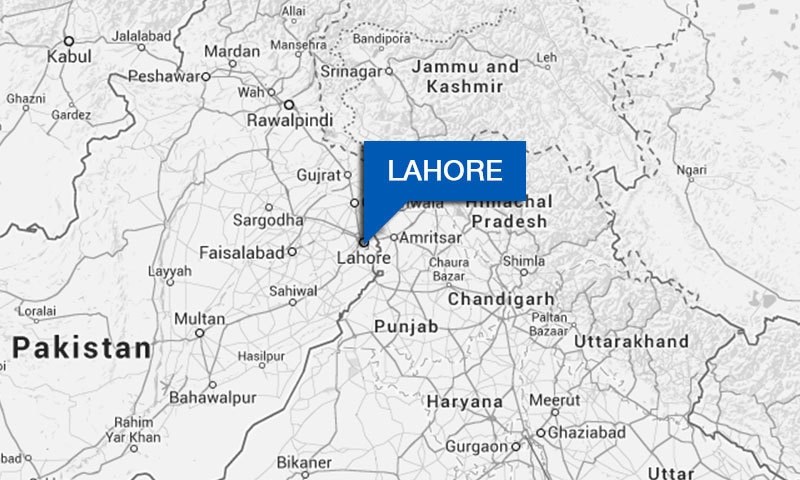 LAHORE: Around 100 Hindu pilgrims will arrive here from India on Sunday (today) to participate in Shivratri celebrations to be held from Feb 16 to 18 at Katas Raj Temple in Choa Saidan Shah in Chakwal district, some 270km from here.
According to a senior official of the Evacuee Trust Property Board (ETPB), since there is a protocol of 200 pilgrims for the event, the government expects participation of about 100 or so pilgrims twice in a year.
"The pilgrims, led by their party/group leader Satesh Goswami, usually arrive first at Durgiana Temple in Amritsar and then proceed to a joint check-post of the Wagah-Attari border through buses.
They cross the border by foot after passing through the immigration process. At Wagah we serve them tea and other sorts of free food. From Wagah, we will bring them to Gurdwara Dera Sahib (Lahore) where they will have a night stay," ETPB's deputy secretary (Shrines) Azhar Nazir Sulehri said while talking to Dawn here on Saturday.
He said the pilgrims would have a three-day stay at Katas Raj Temple amid tight security. They would perform holy bath at the temple's lake besides celebrating Shivratri event/nights.
On 19, they would return to Lahore where the government would host a reception in their honour. On 20, they are likely to visit city malls for shopping and on Feb 21, they would return home via Wagah border, he said.
Mr Sulehri said the ETPB was responsible for providing them free food, money exchange, medical, accommodation, travel and security during their stay.
Meanwhile, ETPB's board of director members and officers have condemned the Peshawar carnage, terming it an act of brutality and barbarism.
ACTION: Various price control magistrates on Saturday got arrested 24 shopkeepers for being involved in overcharging and hoarding.
According to a spokesman, the officials also sent 13 of them to jail after conducting summary trials. They also imposed a fine of Rs112,000 on several others.
Meanwhile, the CDGL's transport wing challaned 47 transporters for overcharging. The officials also recovered Rs11,200 overcharged fare from transporters which was returned to passengers on the spot.
While several town municipal administrations on Saturday removed wall-chalking, banners, signboards and billboards from various spots of the city.