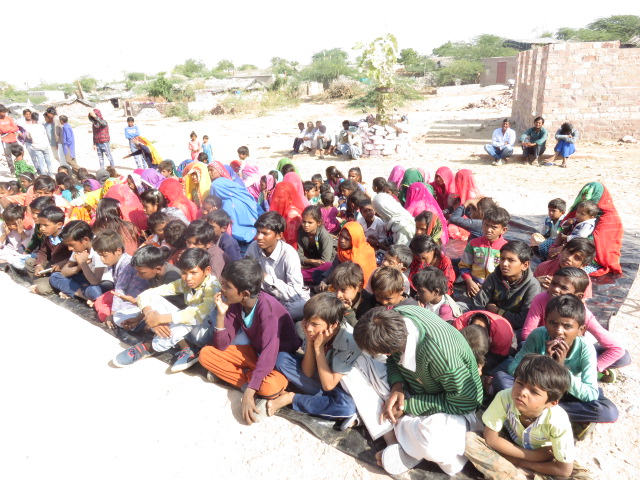 Pabuji Ka Mandir, Jodhpur | 29 Dec 2019
In his Dec 2019 visit, Dilip Mehta, former American Hindu Sabha of America president visited Jodhpur Pakistani Hindu Refugee camps. He addresses a gathering of more than 150 Pakistani Hindu refugees at Pabuji Ka Mandir, Aanganwada, Jawant Sagar, Mandor, Jodhpur. There are close to 500+ Hindus from Pakistan are residing here between 2 – 7 years and close to 100+ children are staying at this site. There is no school – Kindergarten, Primary or High school at this site. The children have to travel a long distance to visit Govt. school, far from camp site. Dilip Mehta has appealed to NGO's working on education area to implement at-least a primary school for these children as a service to mankind and Dharma. The camp has a stead inflow of refugees from Pakistan due to Hindu human rights violation and has a long term educational prospect project.
The estimated budget for the school can range from Rs. 10 Lakh (minimum) to 20 Lakh ($15000 – $ 30000). The camp leaders are good to dedicate the school name in the name of the supporting organization or individual. There is an ample place for the school and Pakistan Hindu Refugee Relief Project program can talk to district administration for proper legal process if any individual, NGO or group of individuals wants to support this. The school ownership, management and operational activities will be managed by the NGO (optional) . If NGO or individual just wants to donate , there are local NGO's who can manage operations. In short, many options are open. Pakistan Hindu Refugee Relief Project can facilitate the design, development and other administrative and legal formalities.
---
For more information, you can reach out to Pakistan Hindu Refugee Relief Project directors office
Pakistan Hindu Refugee Relief Project (PHRRP)
P: +1 281.978.4317 (US EST) WhatsApp (India): +91 81070602222
[Pls. leave voicemail /Text/ WhatsApp Ping if not reachable]
Central Portal: http://www.rahulchandrasharma.com/
Site address: Pabuji Ka Mandir, Aanganwada, Jawant Sagar, Mandor, Jodhpur Site
---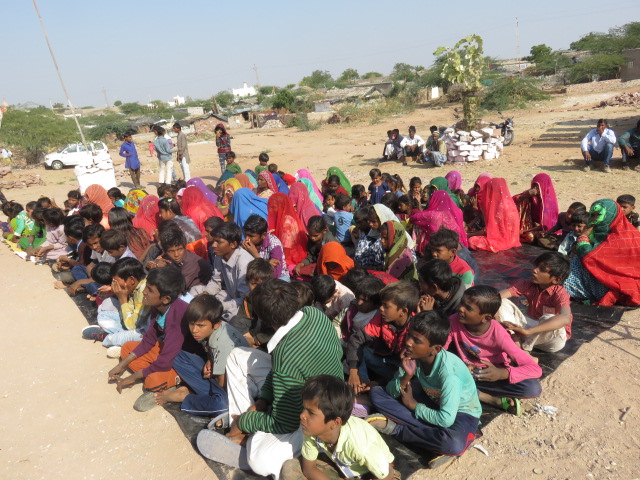 ---