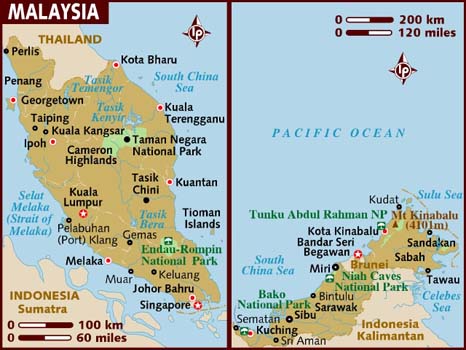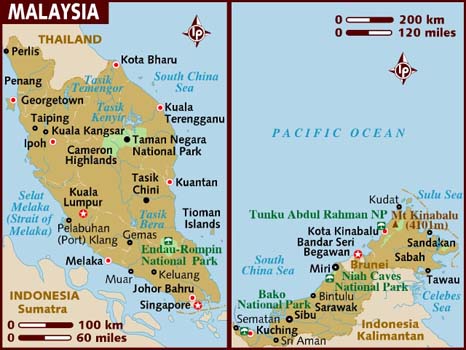 Hindu temple, Devi Sri Lalithaambigai Alayam costing about RM12 million is almost 80% completed in Precinct 20 of Putrajaya, the administrative capital of Malaysia.
Before it could be completed, Malay right wing and reactionary groups, like Perkasa, have raised objections to the idea of building a Hindu temple in Putrajaya.
According to them, since the local population mainly consists of Malays, a small presence of Hindus does not justify a huge Hindu temple.
Groups like Perkasa have short memory, only 20 or 30 years ago, there were thousands of Indian plantation workers located in a number of plantations.
Federal Territories Minister and member of parliament, Datuk Seri Tengku Adnan Tengku Mansor has come to the defence of the temple.
He lambasted Perkasa for its extreme and racist views regarding the construction of the temple. But at the same time, Tengku Adnan should not forget that he was also responsible for the partial destruction of Sri Muneswarar Kaliyaman temple in November 2013 in Jalan P. Ramlee, Kuala Lumpur.
Fortunately, given the public support, a new building committee has been formed to build a new modern temple on the site and plans have been submitted to the Kuala Lumpur City Hall for approval.
On January 17, I attended a fundraising function organised by the building committee headed by former Teluk Intan member of parliament M. Manogaran.
Before the development of Putrajaya as an administrative capital, there were a number of plantations located in and around towns like Sepang and Dengkil.
There were about 25 major Hindu temples and hundreds of shrines in a sprawling area that contained plantations like Prang Besar, Sedgely, Galloway, Medingley and other smaller ones.
To make way for the development of the administrative capital, these temples and shrines were destroyed and thousands of Indian plantation workers were forced to vacate and migrate without proper compensation and decent places to live.
In fact, very few studies have been done to highlight the major impact this development had on the Indians.
The government, after having destroyed 25 major temples, now only allows the construction of just one temple that was officially announced by Datuk Seri Samy Vellu in January 2013.
Samy Vellu must have taken great pride in this announcement but whether he still remembers that hundreds and thousands of Hindu temples were destroyed throughout the country in the 1980s, 1990s and 2000s.
All the destruction took place during the time of the prime ministership of Tun Dr Mahathir Mohamad and Samy Vellu, as the head of the MIC! It was destruction of a Hindu temple in Klang that ignited the Hindraf movement that laid the foundation for the political decay of the MIC as the representative of Indians in Malaysia.
All these 25 or more temples that made way for the administrative capital of Putrajaya were very old ones. Some of them could have qualified for a Unesco heritage status!
Can Prime Minister Datuk Seri Najib Tun Razak apologise for the colossal crime committed by Dr Mahathir for having hurt and injured the feelings of the Indian community?
Can the 25 temples be brought back and built in areas to be allocated by the government?
Hinduism and Buddhism are not new to the country. Before the advent of Islam, the ancestors of the present-day Malays were Hindus! So why this hate and venom against Hinduism, a very ancient religion of this region!
To Indians, Hinduism is not just about building temples, conducting prayers and having rituals. It is more than that. It is about the way of life, the meaning of life in the present world and after.
Take away Hinduism, you destroy the very basis of Indian identity in multiracial and multicultural Malaysia. As there is increasing racial and religious discrimination in Malaysia, more and more Hindus are turning to religion for comfort and peace. Hindraf movement is one example. There will be others if Indians continue to be marginalised and their places of worship indiscriminately destroyed!
Criticising Perkasa is not enough, the likes of Tengku Adnan should make an attempt to rectify the past injustices committed against Hinduism.
First, the Federal Territories Ministry should allocate substantial funds to rebuild the Hindu temple in Jalan P. Ramlee that was partially destroyed by the authorities acting on behest of the developer.
Second, Tengku Adnan should form a major task force to look into the relocation and building of new Hindu temples in the Federal Territory and not depend on ad hoc decisions.
Third, he should investigate what happened to the 25 or more temples that were destroyed earlier in Putrajaya and ascertain how these temples could be re-built in the areas to be allocated.
Fourth, indiscriminate destruction of Hindu temples should be stopped immediately!
While we thank Tengku Adnan for coming to the defence of the new Hindu temple in Putrayajaya, let us not over-praise him as a saviour of the Hindus. – January 19, 2015.
* P. Ramasamy is Deputy Chief Minister of Penang.
* This is the personal opinion of the writer or publication and does not necessarily represent the views of The Malaysian Insider.