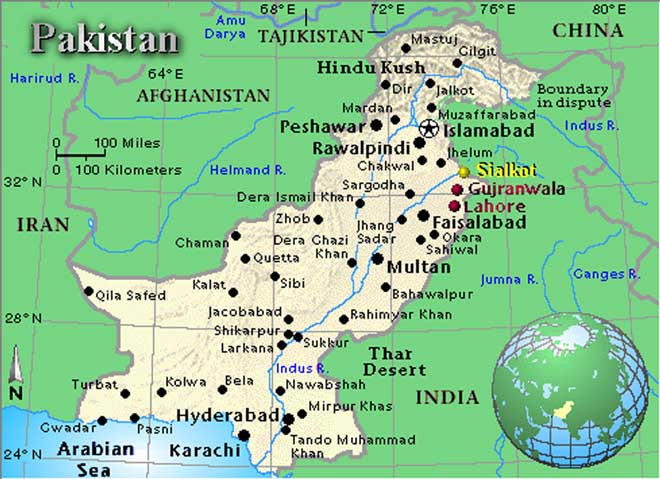 In yet another incident of violence against minority Hindu community, three temples in Pakistan's Sindh province have been desecrated, drawing strong protests from the community after which police arrested five persons in connection with the attacks.
"Unknown men entered three Hindu temples in the Kot Ghulam Mohammad area near Mirpurkhas on Thursday and smashed the idols of Hindu deities," SSP Jam Zafarullah said.
"The temples of Shiv, Khaitpar and Khusshal Puri were attacked," he said.
The attacks prompted a strong reaction from the Hindu community who demanded the arrest of the culprits.
"The police used sniffer dogs to track down the accused from the area and five of them were under arrest," he said.
"They belong to the local Kohli community and are residents of a nearby village."
When asked about the attack on a prominent Hindu temple in Larkana earlier in the month where the mob after looting it set it ablaze, the police official said they are two different cases.
"The latest incident took place apparently because of the internal differences over organisation of a Hindu festival," he said.
"Attacks on Hindu places of worship had grown this year in the area and this was a cause of great concern to the Hindu community," Khem Chand, a local Hindu leader, said.