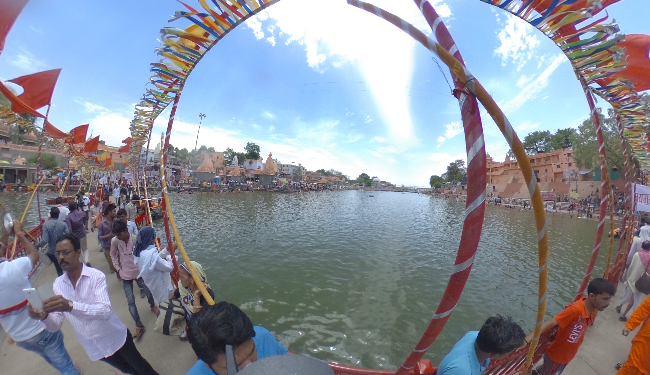 The month-long Simhastha Kumbh Mela began in Ujjain in Madhya Pradesh last week. Held once every 12 years, this is one of the world's largest gatherings of Hindus. Lakhs of devotees gather to take a dip in the Kshipra River. It is one of the four Kumbh melas – Hindus believe that while transporting it in a pot or kumbh, Lord Vishnu dropped nectar at four places including Haridwar and Ujjain. 
https://www.youtube.com/watch?v=yQ9Lx-pSWq4
NDTV is the only news broadcaster in India offering 360-degree coverage. More 360-degree photos and videos here.