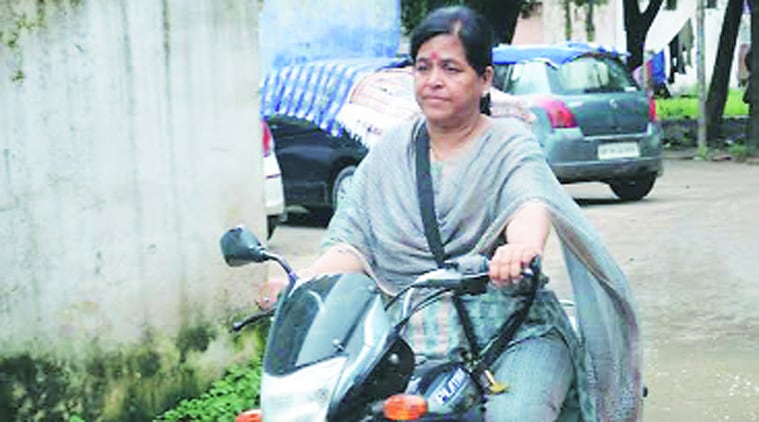 Barely days after a BJP MLA said that Muslim men should not be allowed to enter garba venues and that their identity cards be checked, the local administration in Indore and Ujjain cities on Friday instructed garba organisers to ensure that men are allowed entry only after checking their photo-ID cards.
This is the first time that such instructions have gone out.
Ostensibly, the administration claims this is to stop entry of "unauthorised participants and criminal elements". But it didn't define what it meant by these terms.
Additional District Magistrate (Indore) Ashish Singh said these instructions have been issued "purely from the law and order point of view". City Superintendent of Police (Ujjain) Vijay Dawar said identity cards will be compulsory for participants as well as the audience. He said organisers have been told to wind up the programme by 11 pm and keep noise levels low.
In Ujjain, organisers were also told to ensure that only pass-holders are allowed entry as audience. In Indore, the largest city in Madhya Pradesh, organisers have been told to install CCTV cameras but there are no instructions on passes for audience. The male participants will have to sport identity cards all the time.
This unprecedented step by the local administration comes after Indore MLA Usha Thakur linked "love jihad" to participation of Muslim youths in garbas.
Thakur asked party workers to ensure that Muslim youths are not allowed to enter garba venues in her constituency, Indore (3), during the upcoming annual Navdurga festival alleging that Hindu girls are lured by them and converted to Islam as part of the "love jihad" conspiracy to distort the population ratio in the country.
Thakur, who is also state BJP vice-president, had told The Indian Express that she would soon write to all garba organisers in her constituency to allow only Hindu men inside the garba venues by making electoral photo-identity cards mandatory for entry.
She told The Indian Express that if they (Muslims) want to participate they can but only if they are accompanied by "female members and all of them carry valid photo identity cards."
She claimed Muslim clerics have already warned minority community members against participation because Islam does not permit idol worship. "Why should they come in the first place when they object to singing Vande Mataram? The national song was made of only two verses in deference to the feelings of Muslims. The third verse mentions Durga and obviously they would not like to dance around the deity,'' she said.
In Bhopal, BJP MLA Rameshwar Sharma was felicitated today by Hindu Utsav Samiti and Sindhu Sena for taking a stand against participation of Muslims in a Hindu festival.
"They feted me for creating awareness and assured me their support,'' he told The Indian Express.
Members of right-wing organizations said their volunteers will keep vigil and not allow Muslim youths to enter garba venues in Bhopal.