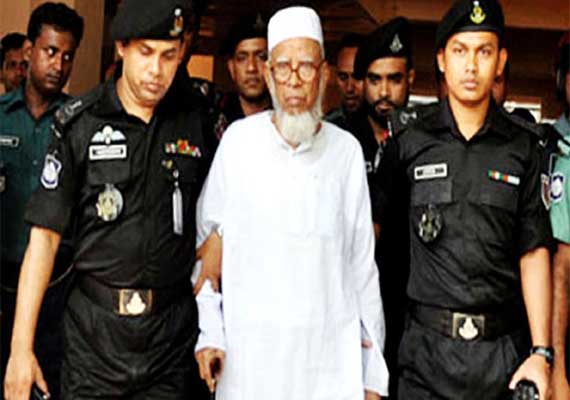 Maulana AKM Yusuf, one of the key local collaborators of the Pakistan army during Bangladesh liberation war in 1971, died here on Sunday. He was facing 13 war crimes charges including genocide and rape. He was immediately shifted to hospital after he had fallen sick at Kashimpur Jail but doctors declared him dead.
His lawyer said the Jamaat leader was suffering from old age-related complications. Known as the founder of infamous 'Razakar Bahini', Yusuf fainted at the jail in the morning. Defence counsel Tajul Islam claimed that the jail authorities brought Yusuf to a hospital in Dhaka but he was not given proper treatment.
Denying the allegation, Director of the Sheikh Mujib Medical University Brig. Gen. (retd) Abdul Majid Bhuiyan told reporters that Yusuf was whisked off to the hospital in critical condition around 11:00 a.m. and doctors tried their best to save him.