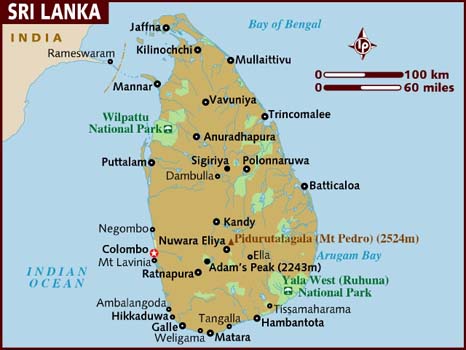 "Sri Lankan President visits North to celebrate annual Hindu festival of Thai Pongal"
COLOMBO, SRI LANKA, January 12, 2016 /EINPresswire.com/ —
As Sri Lankan President Maithripala Sirisena visit North to celebrate annual Hindu festival of Thai Pongal on January 15th, there are calls to give equal status to Hinduism as Buddhism in the new Constitution.
Only Buddhism is recognized as the State religion under the current Constitution and other religions, including Hinduism, does not enjoy the same Constitutional and Government protection and favoritism as Buddhism. In every level of Government and society Buddhists get preferential treatment. Additionally, Sri Lankan National flag have symbols of only Buddhism.
This discriminatory practice is one of the main friction in the country, which resulted in civil war for over 30 years, between majority ethnic Sinhalese and minority ethnic Tamil communities.
Ethnic Tamils are mostly Hindus and ethnic Sinhalese are mostly Buddhists.
Sri Lanka have just started to draft a new Constitution and there are calls to give equal status to all religions to bring meaningful peace in Sri Lanka.
Lanka Information