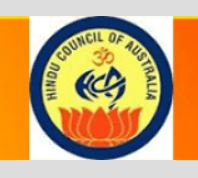 By: Prakash Mehta, President, Hindu Council of Australia.
On behalf of the Hindu community of Australia, we would like to raise a profoundly grave concern about ongoing Human rights abuse of minorities in Pakistan. We are alarmed at the recent extreme incidences which has drawn worldwide attention to the plights of Hindus and other minorities in Pakistan.
An 8-year-old boy has been charged with blasphemy; a charge punishable by death in Pakistan. He is the youngest person to be charged with this medieval law. The boy is accused of intentionally urinating on a carpet in the library of a Madrasa. Blasphemy charges filed against a child have shocked legal experts, who say the move is unprecedented. No one, this young, has ever been charged with blasphemy before in Pakistan. Charging an 8-year-old child under that law shows the intolerance of the judiciary and disregard of human rights for minorities Pakistan.
The child's family lamented that the child has been falsely charged and he had no idea about the blasphemy issues. He is too young to understand what his crime was and why he was jailed. The backlash against the Hindu minority has been equally fierce and fanatical with the community forced to abandon and flee from their homes, shops, and places of work, from an area where they have lived for centuries in yet another round of ethnic cleansing. No action has been taken against the culprits and processes to safeguard minorities against living here.
Further, a mob on Wednesday 4th August vandalised a Hindu temple in Bhong Shreef in Pakistan's Rahim Yar Khan district in Punjab. Hundreds of people descended on the temple in Bhong town, some 590 km from Lahore, protesting the bail to the 8-year-old. A video footage from the vandalism scene showed men smashing temple windows, doors and deities with sticks and stones.
The abduction of Hindu, Sikh and Christian girls has been reported media throughout the world. The abducted girls are subsequently converted to Islam and forced to marry Islamic radicals under the authority of the legal system. Every year more than one thousand girls are for forcibly converted every year as per US figures (references at the end of this mail).
Pakistani government has not taken any steps to improve its poor human rights record to minorities. The violent incidents are increasing day by day. The population of minority Hindus, Christians, Sikhs, Buddhist was over 30% during partition in 1947, ethnic cleansing have reduced this to less than 2%. The world can no longer be a witness to this hideous abuse of human dignity.
We urge the Australian government to:
 act with urgency to save the life of the 8-year-old child,
 ask Government of Pakistan to withdraw the blasphemy charges and release the 8-year-old child immediately
● condemn the Government of Pakistan for failing to protect equal human rights for minorities.
● stress, the government of Pakistan to bring the culprits to the justice and prosecute those responsible for attacking temples and minority institutions.
● ask the government of Pakistan to stop forced conversions and abductions of young women, bring strict laws and quick prosecutions against culprits.
Kind Regards
References:
1. 8-year-old Hindu boy charged with blasphemy in Pakistan – The Statesman
https://www.thestatesman.com/world/8-year-old-hindu-boy-charged-blasphemy-pakistan-
1502992111.html
2. 8-year-old boy is charged with blasphemy in Pakistan (nypost.com)
https://nypost.com/2021/08/09/8-year-old-boy-is-charged-with-blasphemy-in-pakistan/
3. Pakistan: 8-year-old Hindu boy charged with blasphemy; family flees area (opindia.com)
https://www.opindia.com/2021/08/pakistan-8-year-old-hindu-boy-charged-with-blasphemy-family-flees-area/
4. Clash in Chitral over Kalash girl's 'forced' conversion to Islam (tribune.com.pk)
https://tribune.com.pk/story/1124108/clash-chitral-kalash-girls-forced-conversion-islam
5. Forced conversions of Pakistani Hindu girls – Daily Times
https://dailytimes.com.pk/116289/forced-conversions-of-pakistani-hindu-girls/
6. Forced conversions torment Pakistan's Hindus | Protests | Al Jazeera
https://www.aljazeera.com/features/2014/8/18/forced-conversions-torment-pakistans-hindus
7. World Report 2019: Pakistan | Human Rights Watch (hrw.org)
https://www.hrw.org/world-report/2019/country-chapters/pakistan#
8. World Report 2019: Pakistan | Human Rights Watch
https://www.hrw.org/world-report/2019/country-chapters/pakistan
9. Report gives Pakistan failing grade on human rights – ABC News (go.com)
https://abcnews.go.com/International/wireStory/report-pakistan-failing-grade-human-rights-70448697
10. Pakistan government is sabotaging human rights commission.
https://www.dw.com/en/pakistan-government-accused-of-sabotaging-human-rights-commission/a-57124832
---
Source: Hindu Council of Australia