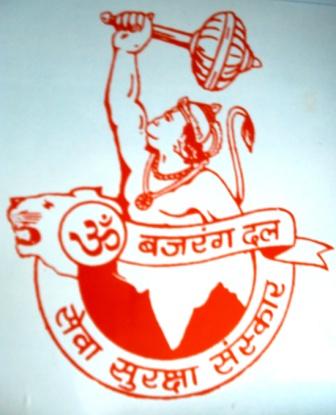 Venting anger over the State Government's decision to allow the Muslim community people special leave of one and half hour on every Friday to help them offer namaj, the Mahanagar activists of Bajrang Dal, an RSS affiliate, staged demonstration at the office of the Dehradun DM on Tuesday. They also served a memorandum to the DM, dubbing the move as a blatant example of minority appeasement, eyes fixed on the upcoming election. Activists of ABVP, the student affiliate of the saffron constellation, also staged a protest on the same matter in Rishikesh on Tuesday.
 The members of Bajrang Dal led by Vikas Verma assembled at Collectorate and shouted anti-government slogans. Verma accused the state government of unleashing divide on communal lines by its 'unabashed' appeasement policy.
 "This might invitae backlash from the majority community jolting the communal harmony. The CM has thrashed the Constitution as the latter says that there should be no discrimination among the communities on the basis of creeds," he said. Other members of the group alleged that the political parties were prone to facilitate the minority Muslims to get their votes in the run-up to the election. This would not help the community in the long run as the leaders would dump them once the election is over, said another activist of the outfit.  
 Thy demanded withdrawal of the decision and warned of full-blown movement in case the order is not withdrawn. 
ABVP members also protested on the same issue in Rishikesh the same day.  They assembled at a crossing and burnt the Chief Minister in the effigy.  They also demanded withdrawal of the decision.