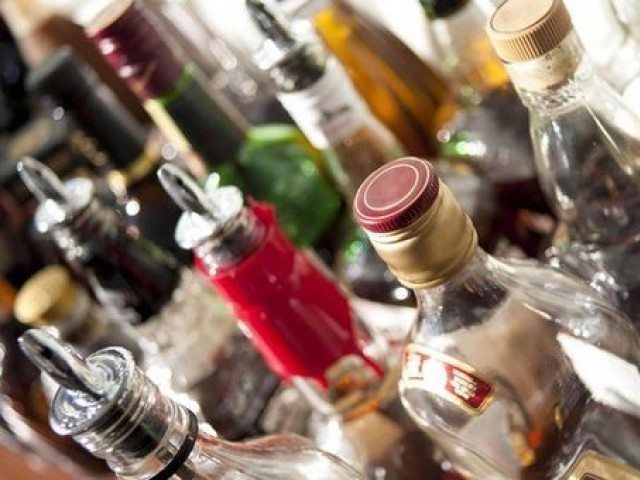 ISLAMABAD: A Hindu lawmaker has called upon the government to reconsider a bill seeking a ban on the sale of alcoholic beverages to non-Muslim minorities.
The government had earlier scrapped the bill, moved by some minority lawmakers last month on the pretext that it would bring a bad name for Pakistan in the world.
Expressing reservations over rejection of the proposed bill, MNA Dr Ramesh Kumar on Thursday claimed that the alcohol business is against Hinduism.
Giving references from Hindu's Holy Book 'Shrimad Baghwat Piran', he said that according to the teachings of Askand -2, Adhya -17, Shilok-38, 39, 40, 41, alcohol is strictly forbidden. The decision makers are prohibited to drink under any circumstances, he added.
"Sale, production, importation and transportation of alcoholic beverages in Pakistan occurred under the banner of minorities, which is strongly offensive and insulting," said the MNA Ramesh, who is also patron-in-chief of Pakistan Hindu Council.
"Either there should be a complete ban on alcohol or a complete freedom to sell and use it, irrespective of religions," he demanded. Dr Ramesh requested National Assembly's standing committee chairman Mahmood Bashir Virk to reconsider the bill in the best interest of Pakistani society.
Vrik had earlier remarked that the bill would illicit international condemnation. However, MNAs Asiya Nasir and Dr Ramesh had refused to withdraw the bill. Asiya, a minority lawmaker belonging to the Christian community, had left the meeting to record her protest. "I am saddened and shocked today," said Asiya had said after the committee rejected the bill. "I strongly stand by my stance. I will introduce another amended bill before the parliament," she had told The Express Tribune.
Earlier this year, Council of Islamic ideology (CII) chief Maulana Muhammad Khan Sherani had moved the bill together with 15 other lawmakers, including five non-Muslim MNAs. The bill also seeks amendments in the Article 37 of 1973 Constitution of Pakistan.