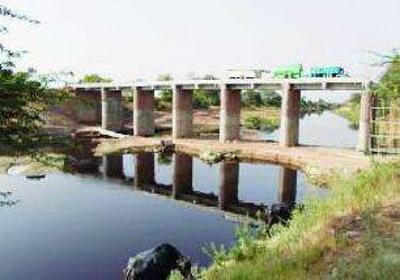 AMRITSAR: In a first for Pakistan, a bridge constructed in Sindh province's Ghotki district has been named after a Hindu temple, a lawmaker from the neighbouring country has claimed.
A member of the Pakistan national assembly from Larkana, Vijay Lal, informed TOI on Monday that the Hindu community in Sindh had been for long demanding to connect Sacho Satram Dham (SSD) and Devri Sahib temples at Raharki village, Ghotki, which are divided by a river.
Earlier, devotees had to take a long, tedious route to reach the other side of the river to pay obeisance at the temple, he said. "It was almost impossible for them to travel at night," he said.
 Lal said he had taken up the issue with former Pakistan president Asif Ali Zardari and, on getting his nod, construction of the 1.25km bridge began. Pakistan Peoples Party chairman Bilawal Bhutto Zardari inaugurated the structure, costing 24 crore in Pakistani Rupees and named SSD Century Celebration Bridge, on November 4.
SSD is one of biggest Hindu places of worship in Sindh and is spread over 300 acres. Lal said more than 60,000 Hindus lived in Ghotki.
Lal has also said reports of persecution of Hindus and Sikhs in the neighbouring country had been 'exaggerated'. He also rubbished reports that young women were being forced to convert to Islam.