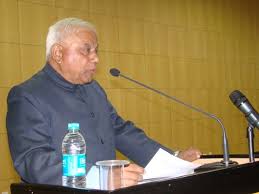 CELEBRATING '65 WAR VICTORY
                               By Brigadier(Retd) Chitranjan Sawant,VSM
Shri Lal Bahadur Shastri, Prime Minister of India ordered the Indian Army to cross the international border in the Punjab and launch a two pronged attack on Pakistan. It was a magnificent master stroke of high level strategy that broke the back of attacking forces of Pakistan in the Chhamb-Akhnoor sector of Jammu & Kashmir. The wily attackers had no choice but to withdraw from their winning position and rush to the defence of their homeland – Punjab. Shastri Ji's strategic move to cross the international borders and attack towards Lahore and Sialkot was indeed a Game Changer.
Pakistan Army, thereafter, could never achieve its Aim of War to wrest Kashmir by force and annex it with Pakistan. That was a long cherished dream of their founder, Mohammad Ali Jinnah. It may be recalled that Jinnah's dreams were dashed in 1947 when the Indian Army had landed at the Srinagar airport to turn the tide and stop the attacking Pakistan tribals commanded by regular Pakistan army officers in their tracks. Jinnah kept waiting at Abbotabad cantonment for a green signal from its army to move ceremonially into Srinagar to accept the surrender of representatives of the Hindu Dogra ruler, Maharaja Sir Hari Singh Ji but returned home deeply disappointed.
Pakistan's military rulers had made the Himalayan blunder of underestimating the will power of Prime Minister Lal Bahadur Shastri and the fighting capability of the Indian Army. President Ayub Khan of Pakistan made the greatest mistake of his life by launching Operation Gibraltar and sending thousands of his army soldiers into Kashmir in disguise in the summer of 1965 to sabotage lines of communications of the Indian Army and incite the Kashmiri Muslims to rise in revolt against occupation of their homeland by the Hindus of Indian Army. The AIM was not achieved as the said operation failed to take off. In fact the local Kashmiri kissans and Gujjar cowherds were the first ones to inform the Indian Army of the massive enemy infiltration. Their element of surprise was lost and their Operation Gibraltar collapsed like a house of cards.
General Ayub Khan, then President of Pakistan made the second major mistake of launching Operation Grand Slam. Their tanks and crack infantry regiments were ordered to cross Chhamb-Jaurian and capture Akhnoor to fan out in the plains of Jammu and cut the vital lines of communications and Supply of the Indian Army located in J&K. His supposed master move was to paralyze the Indian Army by starving them of rations, ammunition and weaponry, not forgetting reinforcements.
The Pakistan Army initially met with major successes as their armour cut deep into the Indian territory. Gen Ayub Khan had issued a special Order of the Day congratulating Generals, officers and troops of his army on their major military achievements. The Indian Air Force fighter jets were not a bugbear to their tanks as the old time planes were shot down. " You have pierced the enemy flesh with your teeth, bite deep and let him bleed", said old Ayub in one of his statements to his soldiers.
And yet for no rhyme or reason Gen Ayub Khan made a major mistake of his military career. He ordered a change of command at their advancing infantry division level by replacing the GOC and putting Major General Yahya Khan in saddle. The change of command halted the fast pace forward and there was a period of inaction for a day plus. It gave times to the Indian generals to regroup their forces and tie their loose ends. It remains unexplained why Gen Ayub Khan changed the General Officer Commanding of the strike division at a crucial moment.
The morale of the Indian soldiers in the Akhnoor area was rather low. They did not perceive any major reinforcement coming from India nor was there any material change in the battle plan. The civil population was also perplexed. They had never anticipated such ferocious attack from Pakistan, an underdog until then. What had emboldened Pakistan's planners and executors was their information that the Indian Army was incapable of fighting against Pakistan. Its disastrous defeat in the 1962 India-China war and running away from battle of both officers and soldiers was a proof of lack of training and poor quality of weapon system. Although some mistakes had been rectified between 1962 and 1965 but that was not perceived to be enough to make them fighting fit.
Pakistan, on the other hand, had been preparing for a war with India for quite some time to avenge their failure in J&K in 1947-48. They had joined CENTO and SEATO and the USA poured military armaments much more than what Pakis needed. The US strategists had organized a seminar to assess the military situation in South Asia where the consensus was that should there be a military engagement in South Asia, Pakistan was sure to defeat India.
Pakistan Army officers had been brainwashing their junior commissioned officers and Jawans with the concept that man to man a Pakistani soldier was miles ahead of an Indian soldier. It was indeed a morale booster for the Pakistan Army. But their officers had overplayed their hand in this game of cards.
A diminutive figure physically but Rishi- size mentally and saint like spiritually, Lal Bahadur Shastri had an humble beginning but drew on his reserve of honesty, tenacity, perseverance and problem solving. Never say DIE was his motto and he lived by it. WILL TO WIN was a trait of his character and mental personality. No wonder he made it to the high office of Prime Minister of India and made an impact on the history of the Indian sub-continent.
General Ayub Khan had failed to assess his adversary, Shastri Ji.  Shastri Ji was a votary of AHIMSA but once it came to killing the enemy to defend the motherland, he was second to none. Both Ayub and later Yahya made a mistake in assessing the fighting spirit of the HINDU soldier and what they mistakenly called Hindu India. With the result the puffed up generals across the border lost all the wars they fought against "Hindu India".
The Indian nation had great confidence in its national leader, Lal Bahadur Shastri. When USA made a veiled threat of stopping grain supply under PL 480, Shastri Ji advised the Nation to miss a meal once a week and more often, if need be. Like a good leader, he followed his own advice. It inspired all Indians to acquire moral courage, a quality that had enriched personality of the diminutive man.
No wonder Shastri Ji ordered the Indian Army to cross the international borders and launch a two pronged attack on the enemy country. He achieved success. When departing for Tashkent to attend the peace negotiations with Pakistan after the war was over, a journalist asked him," Sir, you are short statured but President Ayub is so tall, how would you face him?" Shastri Ji's prompt reply in Hindi was: " Wo sar jhuka kar baat kreinge aur main sar utha kar baath karunga". The questioner was left speechless.
Many a time the question crops up; who won, who lost. In any case both Bharat and Pakistan are celebrating their Victory Day on 6th September 2015. It was 50 years ago that India had launched its forces across borders towards Lahore and Sialkot. They fought for 22 days when the Security Council of the United Nations brokered Peace and ordered a Ceasefire on 23 Sep 65 at 0330 hrs.
Going by territorial gains, India had won 720 sq miles of Pakistan. The enemy had captured about 400 sq miles of the Indian territory. Casualty on Indian side was, 30,000 whereas on their side it was 30800. Who knocked out how many tanks is a much debated point. However, all agree that after WWII, Chhawinda and Asal Uttar were the two biggest tanks battles of the 1965 India-Pakistan war. The graveyard of Paki Patton tank in the Khemkaran area is a glaring proof of incapacity of American tanks to win a war. One may emphasis again that it is the Man behind the gun and not the GUN that becomes a battle winning factor.
Gallantry awards were given to the Brave hearts by both the countries. India honoured one officer and one Jawan with Param Vir Chakra, the highest gallantry award for displaying extra-ordinary bravery above the call of duty in the face of the enemy. Pakistan gave one award of this nature.
Let us assess what was the aim of Pakistan when they launched Operation Gibraltar and operation Grand Slam? Pakistan wanted to snatch Kashmir from India and make it a part of Pakistan. Did they succeed in their AIM? The answer is a big NO. What was India's aim in going to war against Pakistan? Well, to defend every inch of India and not let Pakistan wrest any part of India. Did India succeed in achieving its aim? The answer is a big YES.
India won the war and Pakistan lost.
Source: WHN Media Network