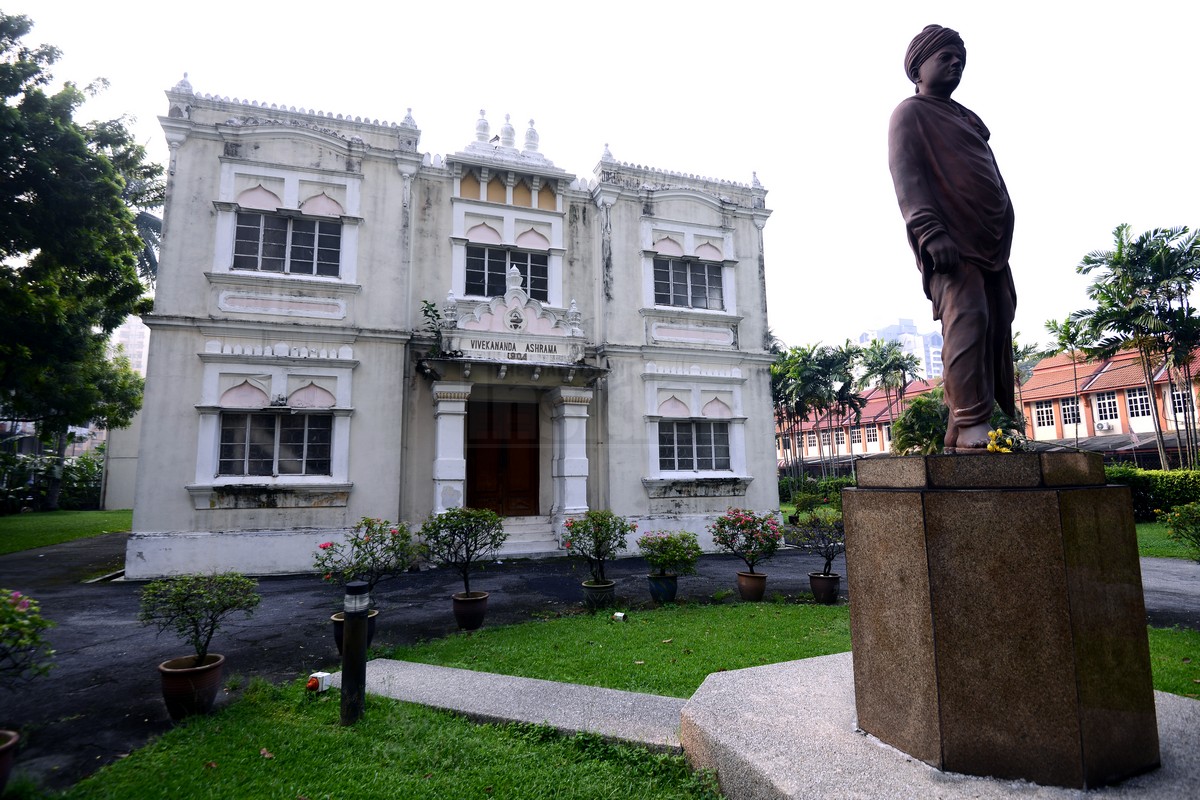 Following objections by landowners of the historic Vivekananda Ashram in Brickfields to have it declared a heritage site, an opposition MP today turned to the National Heritage Department, urging it to immediately declare it a heritage site.
DAP's Ipoh Barat MP, Kula Segaran raised the issue in Parliamet today, and  urged Kuala Lumpur City Hall (DBKL) to review its approval to the landowner to develop the historic site.
This after Tourism Minister Datuk Seri Nazri Aziz revealed in Parliament today that the landowner had rejected his ministry's efforts to gazette the Ashram a national heritage site, and urged trying to prevent the site's redevelopment to carry on with their campaign.
"It is most shocking to learn that the heritage status which was being initiated by the ministry has been objected by the landowner.
"We are killing our own product of interest to the world at large," Kula Segaran said.
The 110-year-old Ashram houses one of the first Tamil schools in the country, and was named after a well known Hindu sage known for spreading tenets of Hinduism in the West.
The piece of land was given to the building of the Ashram over 100 years ago.
DAP's Ipoh Barat MP Kula Segaran, seen here with Tourism Minister Datuk Seri Nazri Aziz, who urged campaigners against the redevlopment of the Vivekananda Ashram in Brickfields to press ahead. – The Malaysian Insider pic, November 4, 2014.Kula Segaran said the site holds a lot of heritage significance for the early Indian migrants who settled in the surrounding area.
"Our country is not very old in heritage value, as a community, we have been around for less than 500 years.
"So a 100-year-old building is very important to connect with the past," he said, adding that the Ashram was regarded as an iconic spiritual and historic landmark.
He said DBKL should call for a fresh hearing to get the public's views on redevelopment plans.
"DBKL must call for fresh hearing to obtain views and opinions of the people who are affected and outraged with its decision to allow redevelopment of one the finest heritages known on our mother land," he said.
The chairman of the Ashram's board of trustees had scoffed at critics of the redevelopment plan, saying they should instead make donations to support its charity works.
Tan Sri Dr K. Ampikaipakan recently told BFM radio that the board of trustees decided to sell and redevelop the 0.4ha plot of land to raise funds for the schools and charities under its care.
It was reported that the plan was to build a 23-storey apartment. The facade of the Ashram, believed to be more than 100 years old, and a bronze statue of Swami Vivekananda, however, would be preserved for heritage purposes. – November 4, 2014.