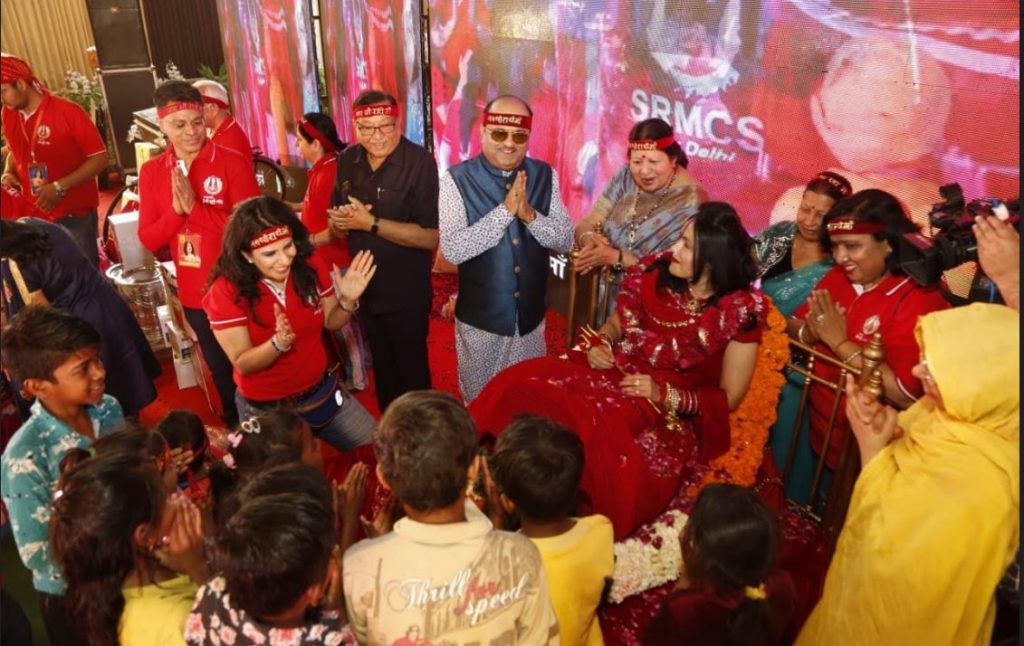 Devotees lined up to receive Radhe Maa's blessings

Shri Radhe Maa Charitable Society, New Delhi organized a grand ceremony on the occasion of the birthday of Mamtamayi Shri Radhe Ma at Japanese Park in Rohini, Delhi. On this glorious occasion, goods were freely distributed to thousands of needy as per their needs. The purpose of the ceremony was to not only celebrate Radhe Maa Ji's birthday, but also to donate various things to the poor and the needy on a grand scale. Thousands of devotees gathered at the venue to receive blessings from Shri Radhe Ma Ji. It would not be wrong to say that every year, Mamatamayi Shri Radhe Maa's birthday is synonymous with the act of human service. Mamatamayi Shri Radhe Maa is constantly involved in service to mankind – 365 days a year and 24 hours a day!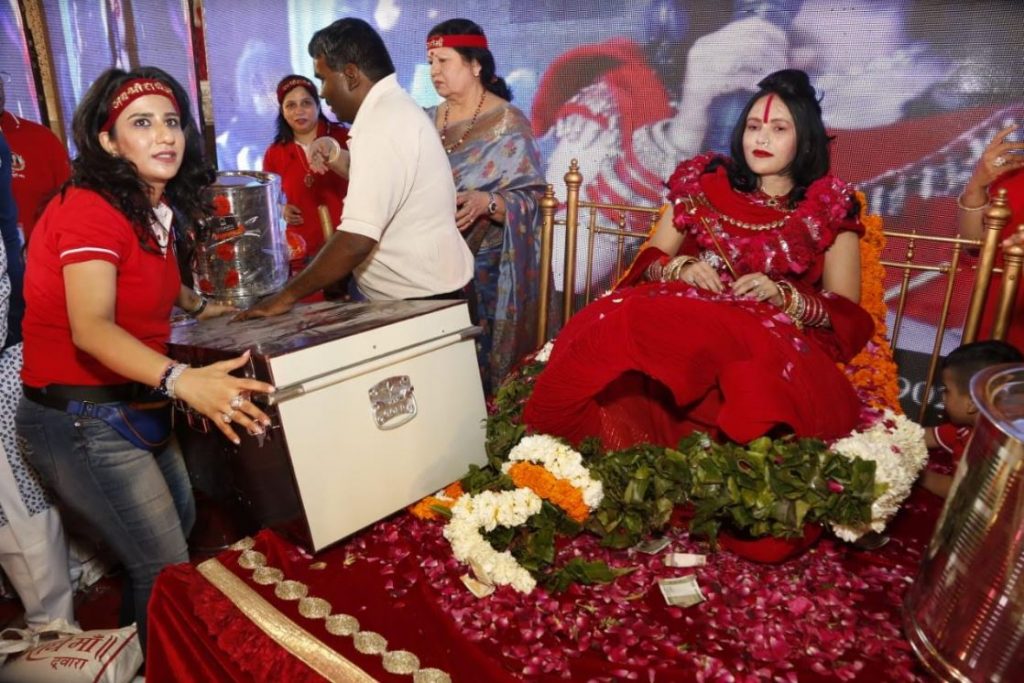 The donation camps were open to all from 12 in the afternoon on Tuesday. However, the influx of more than 5000 devotees had started since the early morning hours. After all, Shri Radhe Maa Ji's aura is so simple, yet so divine. Shri Radhe Maa believes that reputation can only be derived from truth, and true friendship can only be created with limitless cooperation. Further, Mamatamayi Radhe Maa Ji believes that no matter in which form one worships God, sincere prayer will always reach the divine power. God is with us and within us all the time. It is us who are unable to attract God's attention towards ourselves. God's attention can only be attracted through a true, sincere and genuine call from the heart.
With Radhe Maa Ji's blessings, bicycles, blankets, Titan Braille watches, sewing machines, double burner stoves, induction cooktops, walkers, sugar check-up machines, tricycles, etc., were distributed to the people present at the ceremony. Food donation for the poor and the needy was also undertaken by Shri Radhe Maa Society, New Delhi, proving once again that food donation is the greatest donation of all!
Sevadar Rupendra Kashyap says that even today, a Guru's special and unique contribution is necessary to create a bright future. Without a Guru, we cannot achieve our goals. On this occasion, a free medical check-up camp and blood donation camp was also organized in collaboration with the MIW Foundation, in which hundreds of people gladly participated.

---
Source: World Hindu News