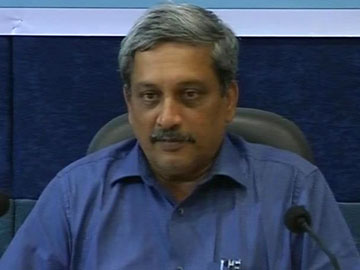 Panaji, Goa: Chief Minister Manohar Parrikar told the Goa legislative assembly on Wednesday that Indians abroad are called 'Hindu' irrespective of which religion they follow. He went on to say that in the Gulf countries even the Muslims from India are called Hindu.
"It's a word used by non-Indians referring to Indians, many times irrespective of religion… If you go to Gulf Countries even a Muslim (from India) is called Hindu by them," Mr Parrikar said in an intervention during a discussion in the assembly regarding archives and archaeology. Reacting to the chief ministers comment, Leader of the Opposition Pratapsingh Rane said that the word Hindu did not exist in the ancient Vedas.
"There is no word Hindu in the Vedas. There is no Hindu word. Maybe our deputy chief minister is thinking that there may be something," Mr Rane said, singling out Deputy Chief Minister Francis D'Souza who on July 25 had sparked a national controversy by claiming that India was already a "Hindu nation".
Prior to this, Goa's Minister for Co-operatives Deepak Dhavalikar had said on July 24 that Prime Minister Narendra Modi could make India a Hindu Nation.