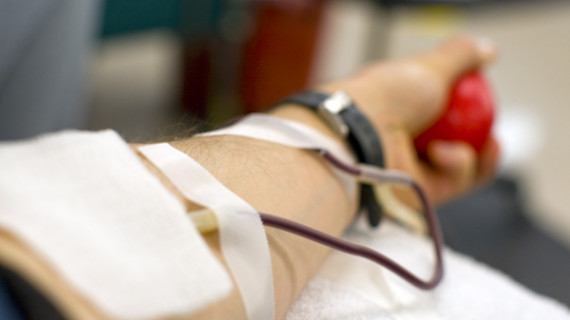 WASHINGTON, August 21, 2014 — Hindu-Americans across North America will mark the 13th anniversary of 9/11 by donating blood at their places of worship. Marrow registration has been added on the day of blood donation. This will be the 4th time that such an ambitious project is held at the many Hindu Temples in North America.
This effort is being coordinated by the HMEC (Hindu Mandirs Executive Conference <www.myhmec.com>), a network of approximately 600 temples in North America. Agencies such as the American Red Cross will collect the blood and SAMAR (South Asian Marrow Association of Recruiters) will register marrow donors. The HMEC and leaders of the Indian-American community are making an appeal to the temples, other religious based organizations and the 3 million Indian-Americans in the USA to continue to come forward and join this movement to save lives.
According to the U.S. National Institutes of Health, nearly 14 million units of whole blood and red cells are required every year.  Some patients of Asian descent require a closer blood match than that provided by the ABO positive/negative blood typing.  For this reason, it is extremely important to increase the number of available blood donors from the Asian communities.  5% of the total eligible population in the US gives blood.  However, less than 1% of the Asian community donates blood.
Continued participation of Hindu temples across North America are significantly contributing to increase the odds to save lives of those in need of donations of blood and marrow. In addition, educational institutions including faith-based organizations such as yoga schools and higher education student organizations have also joined this effort.
Contact: Rahul M. Jindal, MD, jindalr@msn.com or 718-916-9241. Please e-mail Dr Jindal to post your event on a special web site for this purpose: http://www.hindusgiftoflife.org/
*        Link to watch the 4 mins video about the 2011 blood donation drive: http://www.youtube.com/watch?v=dSP7tSOw9p0&feature=youtu.be
__________________________________________________________________________________________
About HMEC: www.myhmec.com
Hindu Mandir Executives' Conference (HMEC) is an annual initiative seeking development of network between the executives of all Hindu mandirs of America. HMEC is dedicated to the sustenance of Hindu Dharma (religion) in North America. A key component is to explore ways of anchoring Hindu Dharma's sanaatan values in the hearts of coming generations and roles which mandirs can play to make that happen. HMEC is also a venue to explore mandirs' roles to meet the ever changing needs of the North American Hindu. "Hindu" and "Mandir" in HMEC are used in the broader context and include all religious places and spiritual organizations of the philosophies that have originated in India. Thus HMEC embraces Sanatana Dharma Mandirs, Jain Derasars, Buddhists Mandirs, Sikh Gurudwaras and Spiritual Organizations.