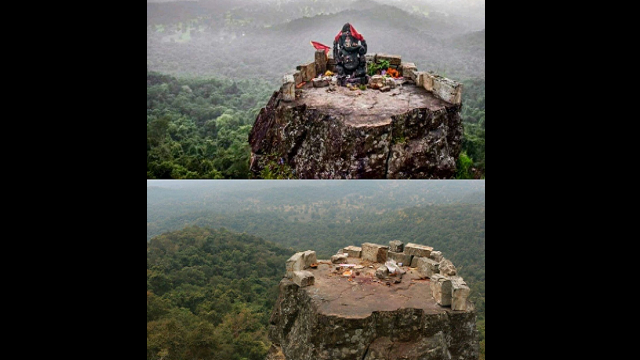 RAIPUR, INDIA, February 6, 2017 (Daily Pioneer): The 10th century statue of Lord Ganesha atop Dholkal hills of Dantewada district in insurgency-infested Bastar region of Chhattisgarh which was pushed down by unidentified miscreants some time back in a deep valley has grabbed global attention.
Thanks to personal interest and concern displayed by Chhattisgarh Chief Minister Raman Singh who had directed the Dantewada District administration and the security forces after the incident to ensure that the statue gets restored in record time. The statue remains had fallen down at least 1,500 feet below in the valley.
The episode had grabbed international attention with extensive support shown by people on social media to see the statue is restored at the earliest considering not just the age of the statue but also its importance as one of India's key archaeological asset. It may be recalled that the unique discovery of the 1,000-year-old Ganesha statue located atop the Dholkal hills in the interiors of Maoist hotbed South Bastar was made in January 2013.