Global Hindu Heritage Foundation organized a meeting in SUPPORT OF CAA on February 23 in Plano Texas. As we are all aware that Citizenship Amendment Act was passed by both the houses and became an ACT on December 12, 2019. Nine speakers spoke about the content of CAA, and how it became an Act. Discussed about the agitation taking place in India.The CAA is designed to make sure that minorities in Pakistan, Afghanistan and Bangladesh are not treated as illegal immigrants if they entered into India. Minorities in these countries are identified as Hindus, Sikhs, Buddhists, Jains, Parsis or Christians. Ever since the CAA is passed many self-serving political parties, crooked politicians, radical students, Muslims who want to make India a Muslim country, the wretched media and mindless secularists have all conspired to rake up controversy and tarnish the image of India and discredit Prime Minister Narendra Modi.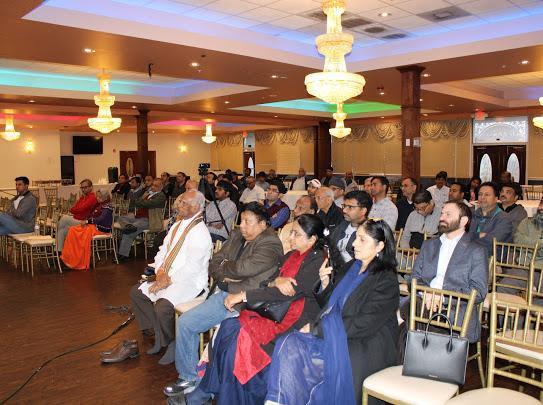 We are very happy to report that a large number of people attended and some of the audience had a chance to express their views also.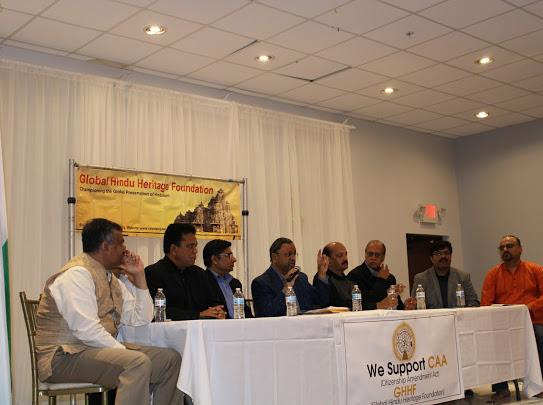 Ten distinguished members of our community shed light on the vital issue. They are:
Ashok Mago
Prashant Patel
Satya Nemana
Atman Raval
Charan Reddy
Pankaj Kumar
Jayesh Thakker
Badrinath Singh
Bheema Penta
Prakasarao Velagapudi
TV9 Coverage of WE SUPPORT CAA Meeting in Plano Texas.
Ten distinguished Speakers were invited to share their concept of CAA, its purpose, why it was passed by both houses, who can be a citizen of India and partisan protests against CAA.https://www.youtube.com/watch?v=vCwWio3OYWA&feature=youtu.beWe mentioned that minorities in Pakistan, Bangladesh and Afghanistan are allowed to get Citizenship in India because they are being prosecuted. For example, the Hindu population dwindled from about 20 % to 1.2% in Pakistan. A similar experience is faced by Hindus in Bangladesh where Hindu population declined from about 25% to about 6%. Minorities in these three countries are systematically persecuted by the government and the people. Islam does not tolerate any other religious people. Majority of Islamic countries do not give any freedom to worship and deny the fundamental rights.In the meeting it is suggested that Modi should repeal the Uniform Civil Code, introduce a family planning program and eliminate minority status for Muslims and Christians. In fact, it was suggested that he should introduce in the parliament and get them passed at one time rather than staggering them over a period of time. This would only encourage these minorities to agitate, destroy property, abuse the fundamental rights and sabotage the country.It was also suggested in the meeting that the government should look at the two-nation theory and see if they can enforce it. India was divided as a Muslim state and a Hindu State. Pakistan became an Islamic country. Why India has not been declared as the Hindu nation as was agreed at the time of Independence. Why Hindus are denied the privilege of living in a Hindu Country while Muslims are privileged to live in a Muslim country – Pakistan.Hindus should learn from the past as to how Muslims have slaughtered Hindus, raped women, destroyed Hindu Temples and looted the riches of India.Hindus should reflect and take necessary action to declare India s a HINDU COUNTRY and give privileges to Hindus before they are accorded to Muslims. That is what is happening in Pakistan. Hindus have no rights and they have been reduced by 1.2%. It should be a wake-up call for all Hindus before they are tortured and conquered in the next two decades.https://www.youtube.com/watch?v=vCwWio3OYWA&feature=youtu.be
---
Source: GHHF