The Shivaratri that falls during the Shravana month is known as Sawan Shivaratri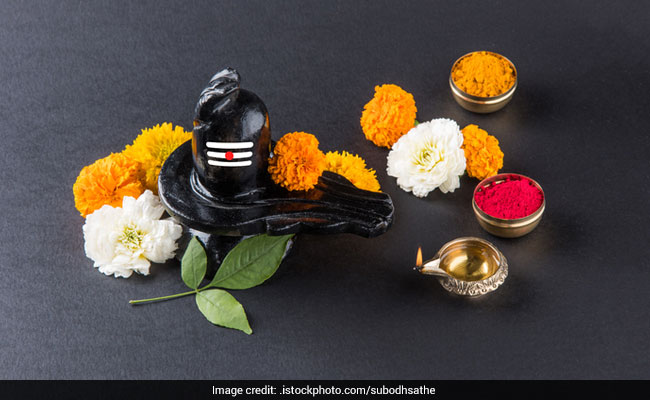 The Shivaratri that falls during the Shravana month is known as Sawan Shivaratri
 HIGHLIGHTS
Shiva devotees are gearing to celebrate Saawan Shivaratri
Shivaratri which falls during Shravana month is known as Sawan Shivaratri
Devotees observe ritualistic fasts all through the month
Devotees of Lord Shiva across the country are gearing up to celebrate Sawan Shivaratri on 21st July, 2017. According to the Hindu calendar, there are twelve Shivratris that are celebrated by Hindus every year. The Shivaratri that falls during the Shravana month is known as Sawan Shivaratri while the Shivaratri that falls in the month of February or March which corresponds to the Phalguna month is called the Mahashivratri. Mahashivratri and the Sawan Shivratri are considered to be the most significant festivals for those who follow Lord Shiva.The entire Shravana month is dedicated to Lord Shiva. Devotees observe a fast on every Monday of each week in the Shravana month which is also known as 'Shravan Somvar'. They worship the Shiva linga and also organise a special Maha Rudrabhishek Puja during this month. Sawan Shivratri marks the union of Shakti and Lord Shiva -the two great forces in the universe. Devotees observe fasts and perform pujas to attain stability and happiness in their lives and ward off evil energies. The festival also holds special significance for women, some of whom observe fasts in a hope to get a husband like Lord Shiva.
Ancient Shiva temples like the Kashi Vishwanath and Badrinath arrange special pujas and Shiva Darshan during this month. A large number of Shiva devotees visit Shiva shrines during this pious month and perform Gangajal Abhishek over the Shivalinga early in the morning as a sacred ritual.
Significance of Fasting During Sawan Shivratri
Devotees observe fasts through the month on every Monday when they clean their temples and decorate Lord Shiva's idol with fresh flowers. Devotees who observe the month-long fasts should have one last meal on Trayodashi, a day before Shivratri, and on the day of Shivratri, after finishing morning rituals, they should fast for the whole day and break the fast the next morning. On the Shivratri day, devotees bathe in the evening before performing Shiva Puja or visiting the temple. Shiv Puja is performed at night with much fervor and enthusiasm till the wee hours of the next day when the fast can be broken.
While observing the fast, devotees are allowed to eat certain foods like fresh fruits, milk and water but they should avoid cereals and grains. Chef Sudhir Nair from Mariott Bengaluru tells us, "You can enjoy delicacies made of potato yam like the Suran ki Sabzi, amaranthgrain, tapioca (sabudana), barnyard millet, singhara (water chestnuts) along with nuts and dry fruits."
Sabudaana Khichdi and Kuttu-Singahri ki Puri are some popular dishes consumed by devotees during these fasts. You can also try making a sweet thandai with milk and dry fruits. For snacks, try aloo tikki, raw banana vadas, pakodas made with singhara flour or a plain sweet potato chaat with lime but without spices.
According to Hindu scriptures, devotees should break their fast between sunrise and before the end of Chaturdashi Tithi . Some devotees may break their fast only when the Chaturdashi Tithi gets over. This year, the Chaturdashi Tithi begins at 9:49 P.M. on 21st July 2017and ends on 6:27 P.M. on 22nd July 2017. The timing for the Nishith Kaal Puja is scheduled between 12:06 A.M. to 12: 48 A.M.