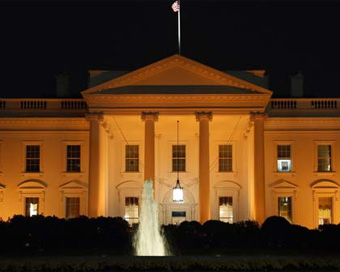 Hindu-American morganisation endorses nine candidates for Congressional polls
A Hindu-American organisation has endorsed as many as nine candidates, including six incumbents, for the November 4 Congressional elections.
The incumbent lawmakers who have earned an endorsement from the Hindu American Political Action Committee (HAPAC) are Tulsi Gabbard, the first Hindu elected member in the House of Representatives, Ed Royce, Chairman of the powerful House
Foreign Affairs Committee, Brad Sherman, Ami Bera, the only Indian-American elected representative in the current Congress, Joe Crowley, Co-Chair of the Congressional Caucus on India and Indian-Americans, and Eric Swalwell.
HAPAC, in a statement, has also announced to endorse two Indian-Americans who are seeking elections for the House of Representatives ?- Manan Trivedi from Pennsylvania and Ro Khanna from California.
HAPAC has thrown its weight behind Congressman Gary Peters, who is running for Senate seat from Michigan. ccording to HAPAC, Gabbard has consistently stood by the Hindu-American community on every major domestic and international issue.
"She has not shied away from her Hindu faith and identity, has attended many events in the Hindu American community, has met Hindu leaders outside the US and India to share thoughts about problems worldwide, and has inspired many Hindu Americans to be proud of their identity," it said.
HAPAC said Bera has consistently supported the Hindu American community on major domestic and international issues.