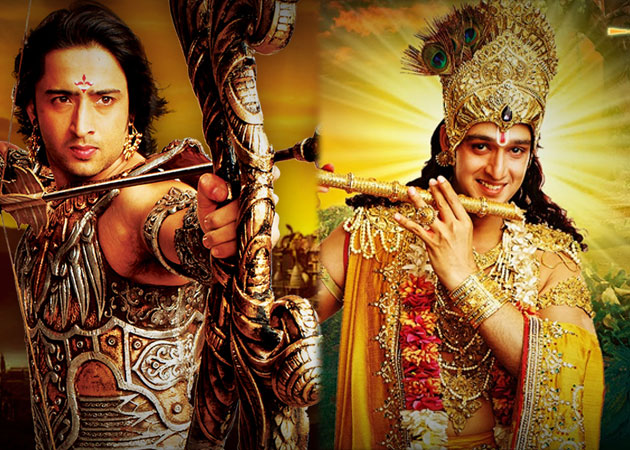 The curtains will come down on mythological drama Mahabharat with a one-hour special episode to be aired Saturday (August 16). The show is currently airing the last league of the historical Kurukshetrawar and shooting of the show will end Tuesday.
Actors from the show shared fond memories of shooting for the show, which used new age technology and innovative costumes to retell the story.
For actor Anoop Singh Thakur, who plays the visually challenged King Dhritarashtra in the show, and Ajay Mishra, who plays the role of Sanjay, advisor and charioteer to Dhritarashtra's character, the show has been a learning experience.
"I always believe that hard work pays off. The workshops, action trainings, speech and language classes, wearing those heavy costumes had to work on our support. I couldn't have asked for more with a grand show with such an impressive character to play," Anoop said in a statement.
Ajay, an alumnus of Bhartendu Academy of Dramatic Arts, Lucknow, is happy with the recognition that the show has brought him.
"I had to really work hard to do justice to this important character of Sanjay, who has the gift of seeing events at a distance, granted by sage Vyasa," said Ajay, who has developed an off screen camaraderie with Anoop as well.
"My friendship with Anoop Singh Thakur is as intense as seen onscreen. I keep calling him Maharaj off screen and it will indeed be sad to watch Mahabharat go off air," he added.