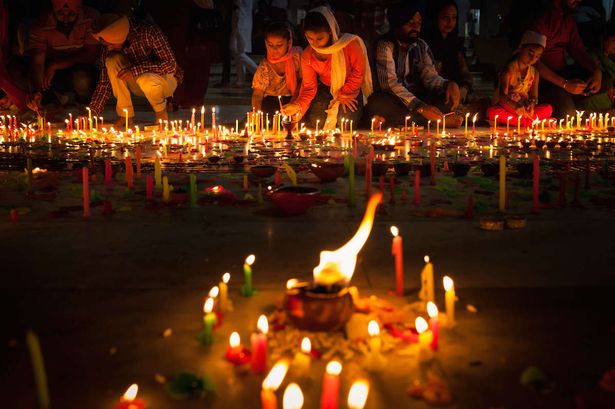 (Chicago, IL — September 4, 2018) — 125 years ago, Swami Vivekananda made history with his groundbreaking speech to the 1893 World's Parliament of Religions in Chicago. He introduced Hinduism to America and called for religious tolerance and an end to fanaticism. On November 18, 2018, at 6 PM, the Chicago area will again be the epicenter of an historic event: the first ever Hindu-Jewish Festival of Lights at Temple Beth El in Northbrook.
The "Festival of Lights" is being planned to celebrate the Hindu festival of Diwali and the Jewish festival of Hannukah; both occur at the same time of year and have similar themes.
Sponsored by StandWithUs, The Global Hindu Heritage Foundation, Temple Beth El, VHPA, Shir Hadash, and Sewa International, "Festival of Lights" is a fitting tribute to the spirit of Swami Vivekananda's belief in the respect for and understanding of other religions. It will feature Samson "Mahatma Moses", the world's only Indian Jewish stand-up comedian, Indian and Israeli dance lessons, and desserts from both cultures. The consulate generals of both Israel and India have agreed to participate.
The modern celebration unites two ancient peoples, both of whom honor ancient ties, and cherish common values. Both festivals signify the emergence of light over darkness, good over evil, and knowledge over ignorance. Hindus and Jews are celebrating together, not only because their two festivals occur at the same time on the calendar, but also because they want to shed some light together on the value of not only tolerance for other religions but also understanding and respect."