Mangaluru, Nopv 21,2016 : A protest was staged in front of the DC office here on November 21, Monday  by the Hindu Hitharakshana Samithi against the state government in connection with the recent cases of  attacks and murders of Sangh Parivar activists in Ullal area and other parts of the state.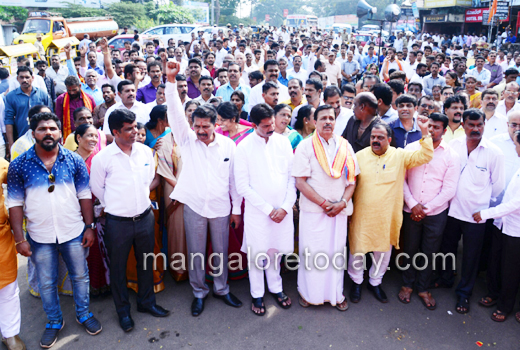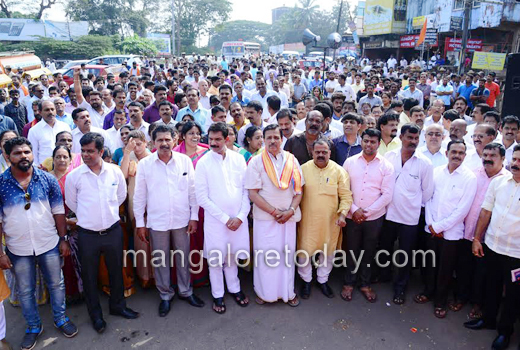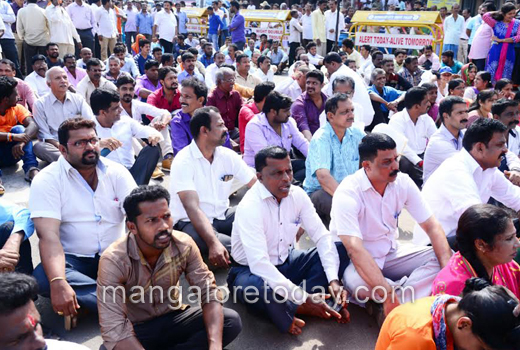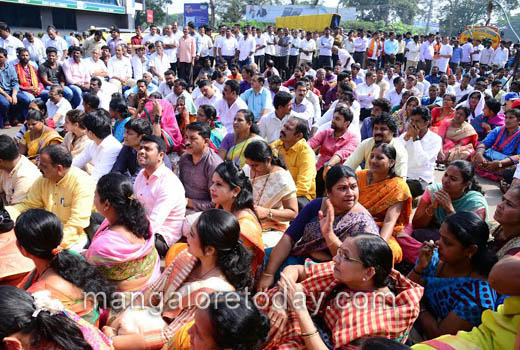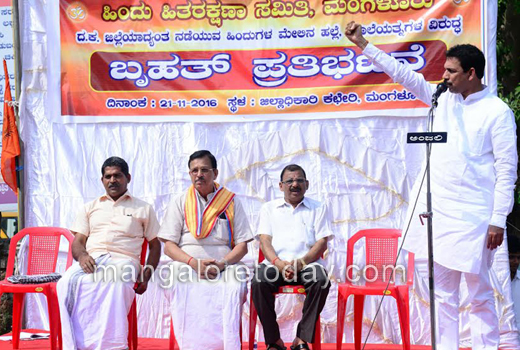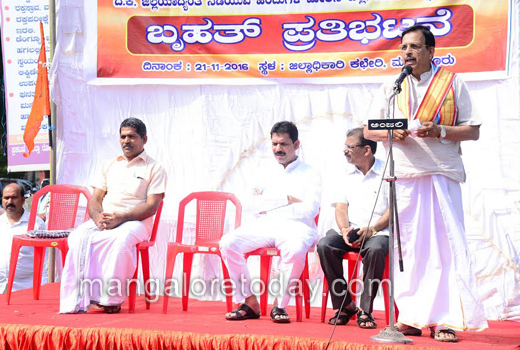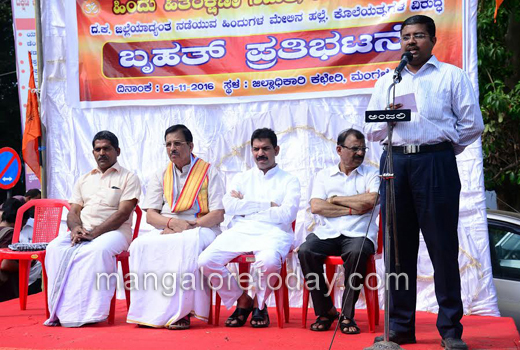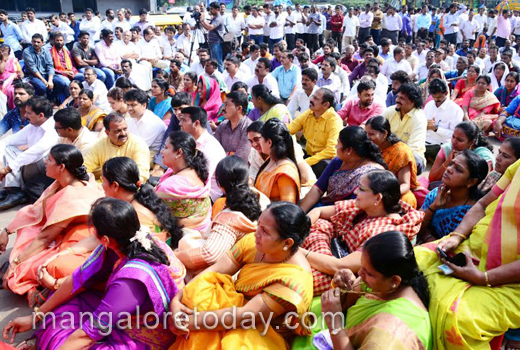 Addressing the protestors, MP Nalin Kumar Kateel accused the state government of complete failure to stop the cases of attacks on the  Hindu community. He also alleged that the government has failed to provide compensation to the killed Hindu youth while it has no hesitation in offering compensation to families of  the minority community. He also referred to the  case reported from Shringeri in 2014 wherein a cattle trafficker was shot dead  and his family got a compensation of Rs 10 lakhs.
He further warned that the government itself would be responsible in the event of any untoward incidents due to its apathy.
MB Puranik, VHP leader and  Radhakrishna, Hindu Jagarana Vedike leader, also spoke.
Monappa Bhandary, former MLC, Gopal Kuttar of VHP, Satyajith Suratkal of Hindu Jagarana Vedike and others were present.