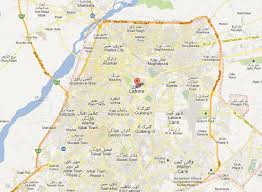 LAHORE: A delegation of Hindu pilgrims will arrive here today to attend religious festival of Shive Ratri, a spokesman for Evacuee Trust Property Board (ETPB) said a on Monday.
He said ETPB Shrines Additional Secretary Kahlid Ali, Deputy Secretary General, Azhar Nazeer Sulehari and other officials will welcome the delegation at Wahga border. On the instructions of chairman ETPB, the board management has made security arrangements for the delegation. The spokesman said security arrangements have been finalised while the board management has also arranged boarding, lodging medical and communication facilities for the delegates.
The visiting dignitaries will stay at Gurdwara Dera Sahib on February 25, and on February 26, they will move for Cutas Raj Mandar District Chakwal to celebrate festivity of Shive Ratri.
On February 27, a ceremony in connection with Maha Shive Ratri and Holly Bath will be held. They will return Lahore on March 1, and next day they will visit Karishna Temple where they will perform their rites. They will return to their homeland on March 3.